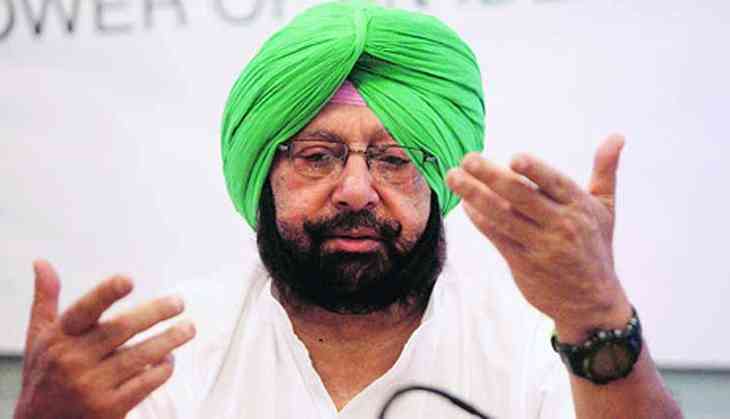 The opposition SAD in Punjab held protests on Saturday in all 117 assembly constituencies of the state against the Congress government's alleged conspiracy to weaken Sikh institutions.
Led by senior party leader, Shiromani Akali Dal workers took to the streets in every constituency and raised slogans against the Congress government.
They also burnt the effigies of Congress president Rahul Gandhi, the party's Punjab unit chief Sunil Jhakar and chief minister Amarinder Singh.
However, SAD chief Sukhbir Singh Badal did not participate in the protests.
The senior party leaders who led the protests in different constituencies included Maheshinder Singh Grewal, Sikandar Singh Maluka, Jathedar Tota Singh, Daljit Singh Cheema, Prem Singh Chandumajra and Hira Singh Gabria.
SAD workers condemned Jhakar for threatening them that they will not be allowed to enter villages.
They warned the Congress that they stood for maintaining peace and communal harmony and that it should desist from instigating violence in the state.
SAD leaders accused the Congress government of working with radical groups to hatch a conspiracy to "defame" the Akalis in order to gain control of the Sikh religious institutions including the Shiromani Gurdwara Parbandhak Committee (SGPC), a party release said.
They said Amarinder Singh-led Congress government was trying to implement its age old "anti-Sikh" agenda to "divide" the Sikhs for its "petty political" goals as it did in the 1980s.
In a statement, former SGPC president and minister Jagir Kaur attacked the Congress leadership for allegedly vitiating the communal amity in the state with its hostile posturing.
Meanwhile, Sukhpal Singh Khaira-led rebel faction of the Aam Aadmi Party also held a protest against the Akalis over the incidents of sacrilege of Guru Granth Sahib and other religious texts during the SAD-BJP regime and the police firing at Faridkot.
(PTI)