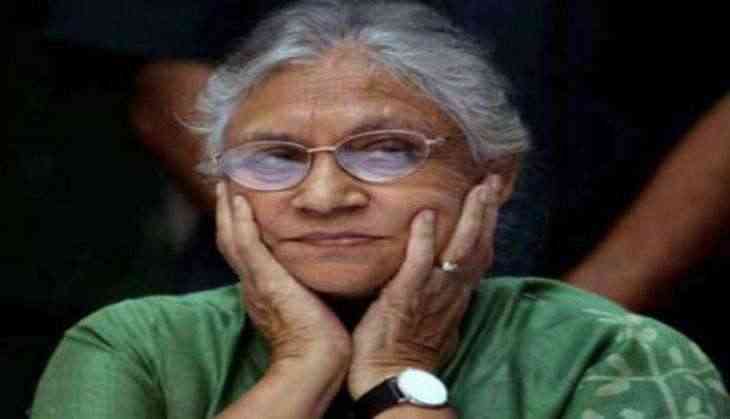 Congress senior leader and former Delhi Chief Minister Sheila Dikshit on Saturday made a shocking statement on 2012 brutal Delhi gangrape case and called it "blown out of proportion" by the media. In an interview with Mirror Now, Dikshit said that "There are so many cases like this taking place today,"
Sheila Dikshit, who has served as the Chief Minister of the Union Territory for 15 years from 1998 to 2013, said that government had no role to play in the security and that law and order were under the purview of the central government.
Notably, the United Progressive Alliance led by Congress party, was in power at the Centre when the gangrape took place.
Former Delhi CM also said that there were several rape cases across the country which people had ignored. "Sometimes you ignore rapes, just a little thing in the newspaper...little children being raped...and one was made into a political scandal," Sheila Dikshit said.
When asked about the measures taken for women's safety, Sheila Dikshit said, "The solutions are with the government of India and Parliament."
On December 16, 2012, a 23-year-old paramedic student named (Nirbhaya by media) was assaulted and gang-raped by six men in a moving bus in south Delhi. The body of the victim was brutalised and thrown out of the bus, as was her friend.
After being treated in a Delhi hospital for 11 days, Nirbhaya was flown to Singapore for specialised treatment, however, she died two days later on December 29, 2012.
Also read: Nitish Kumar's close associates involved in Muzaffarpur shelter home case, says Tejashwi Yadav