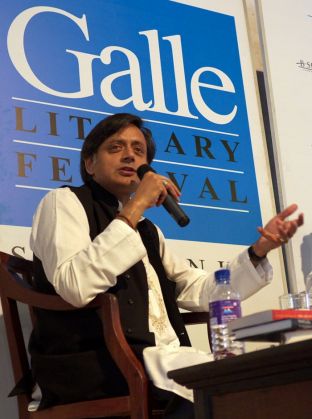 Former Union Minister Shashi Tharoor is apparently in the bad books of Congress President Sonia Gandhi, after he leaked his party's strategy of stalling Parliament's Monsoon session proceedings. A source revealed to PTI: 'Gandhi, who generally does not get angry, literally blasted Tharoor', adding that Gandhi had little patience for Tharoor's justifications.
Tharoor had spoken to the media about why he opposed the Congress's strategy of stalling Parliament that is similar to the strategy the BJP had followed when it was in the Opposition during the Manmohan Singh government. For one thing, he said, the Congress has just 44 seats in the Lok Sabha, compared with the BJP's 110 when it was in the Opposition. And second, there is no clarity on the participation of the other Opposition parties.
Tharoor is reported to have said that instead of stalling Parliament, Congress should engage and attack the BJP on the scams it has been accused of during its first year of governance.The young blood of the Congress have pressed the party to make most of the Lalit Modi and Vyapam controversies. In Parliament, the Congress is demanding the immediate resignations of Sushma Swaraj, Shivraj Singh Chauhan and Vasundhra Raje Scindia.