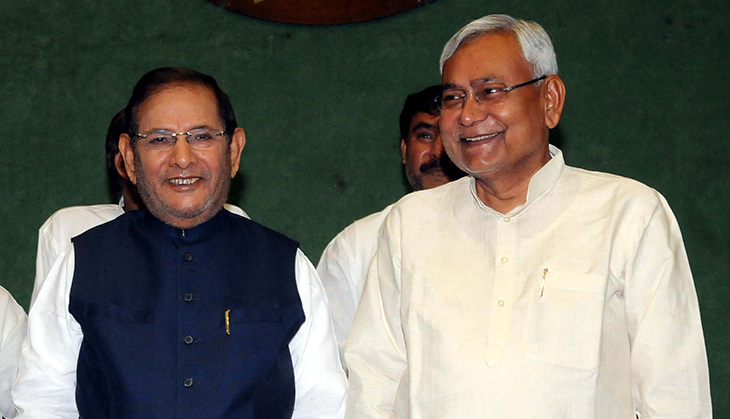 Even as several parties are gradually coming out with their position on Nitish Kumar's acceptability as prime ministerial-candidate for 2019, an indication has emerged that there may not be a consensus on the Bihar Chief Minister's name within his own party. Sharad Yadav, who recently stepped down as JD(U) president in favour of Nitish, is reportedly avoiding a direct response on the issue.
A media report said Sharad was asked to comment on projecting Nitish for 2019 on the eve of JD(U)'s national council meeting in Patna. Indicating his personal view on the matter, Sharad reportedly said something could be said on it only after meeting with other party leaders. This is significant because even JD(U)'s ally RJD has endorsed Nitish's suitability, but if other leaders within the party do not agree, then it could be problematic for the party.
Sharad was president of JD(U) since its formation in 2003 and is a veteran parliamentarian. Whispers in Patna's power corridors have long claimed that it was Nitish who had been running the show all along and Sharad was a mere figurehead. Now Nitish is actually in full command, having emerged as a three-time CM and also party chief. His presidentship was also endorsed by party members at a meeting of their national council in Patna today.