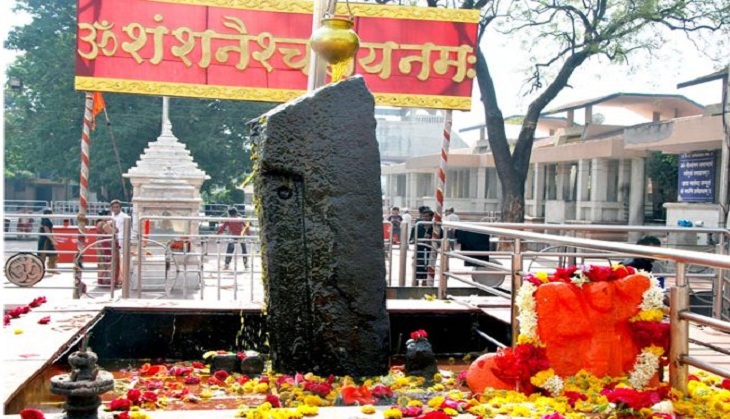 On 8 April, a group of men broke barricades and stormed into the sanctum sanctorum of the Shani Shingnapur temple in Ahmednagar, Maharashtra, in defiance of the rules that were in place at the place of worship.
On the festive occasion of Gudi Padwa, with hundreds of devotees in line to give their prayers, a mob of men arrived outside the temple and stripped to their undergarments as they barged aside the security to enter the inner sanctum of the temple and pray at the holy site.
The posse of security guards on duty was unable to stop the male devotees who stormed inside the temple premises.
Following this event, the Shani Shingnapur Trust has declared that women devotees will also be allowed to enter the sanctum sanctorum of the Shani Shingnapur temple.
#WATCH Male devotees break barricade and enter sanctum of Shani Shingnapur temple (Ahmednagar, Maharashtra)https://t.co/xzgk4xVAkm

— ANI (@ANI_news) April 8, 2016
On 31 March, in a landmark verdict, the Bombay High Court ruled that women should have equal access to places of worship. "There is no law, which prevents women for having equal access from entering a temple. If men are allowed then women should also be allowed," the court had said.
However, despite this ruling, women devotees, led by activist Trupti Desai were barred from entering the temple premises. The temple had reversed an ancient rule and declared that neither men nor women would be allowed into the area that has an idol placed on a platform.
After men devotees stormed the temple's sanctum sanctorum, however, the temple's trust has now flung open the gates for all, irrespective of the gender.
--With ANI inputs