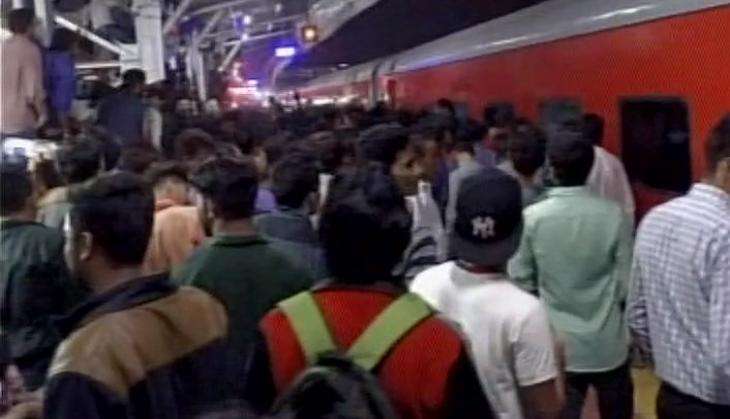 Bollywood Badshah Shah Rukh Khan's 'Raees' promotion by train turned fatal on Tuesday as one of his fans died in Gujarat's Vadodara.
Another person who is injured has been rushed to a hospital for immediate treatment.
While the actor did not step down from the train, choosing to wave at the crowds and urged them to watch the film on a loudspeaker, fans in Vadodara swarmed the railway platforms since several hours before the scheduled arrival of the train.
The two fans were injured in the crowd which had gathered to get a glimpse of the 'Dilwale' actor at the Vadodara Railway Station.
The police baton-charged the fans who had assembled to see their favourite hero.
On arriving in Surat, Shah Rukh had tweeted, "Thank u Gujarat. This is so beautiful. Thanks for waiting for Raees Surat."
Shah Rukh had last boarded a train to Mumbai from Delhi as a young budding artiste with starry dreams, and on 23 January got onto a train to Delhi once again -- this time as a star to promote his film.
Ditching the usual air travel to go to a city for film promotion, Shah Rukh -- who is known for his marketing ideas -- took a train to Delhi to promote 'Raees' -- which will hit the screens on 25 January.
-ANI