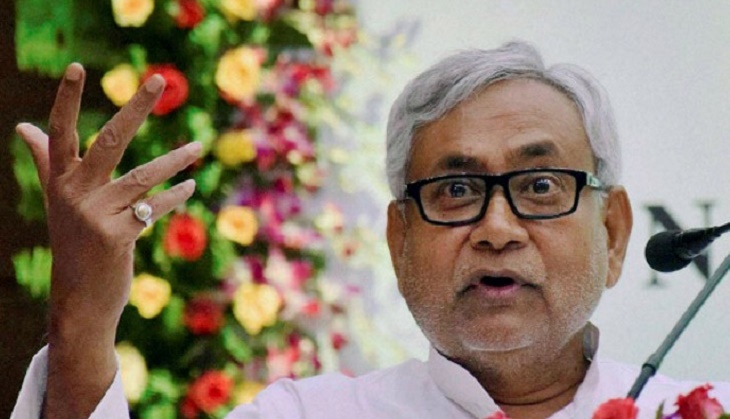 Bihar chief minister Nitish Kumar took a dig at Prime Minister Narendra Modi's emphasis on yoga on Sunday, saying that if Modi was serious about it, he would ban liquor.
"Yoga's first principle is abstinence from consumption of liquor, so if you are serious about promoting yoga then ban the liquor first," Nitish said at a party conference in Palamau, Jharkhand. Bihar has been a prohibition state since the first week of April this year, says NDTV.
The BJP has been targeting Nitish for not observing World Yoga Day on 21 June. Nitish's response was that yoga is "not a one-day event but a way of life".
He said: "I don't know for how many years the Prime Minister is doing yoga, but I'm doing this for several years - asana, pranayama and yoga nidran," he said. "But yoga's first principle is to stay away from liquor and you can't have Yoga Day and sale of liquor hand in hand."
Nitish added: The Narendra Modi government has turned everything into an "event management (exercise) but it never addressed the real issue."