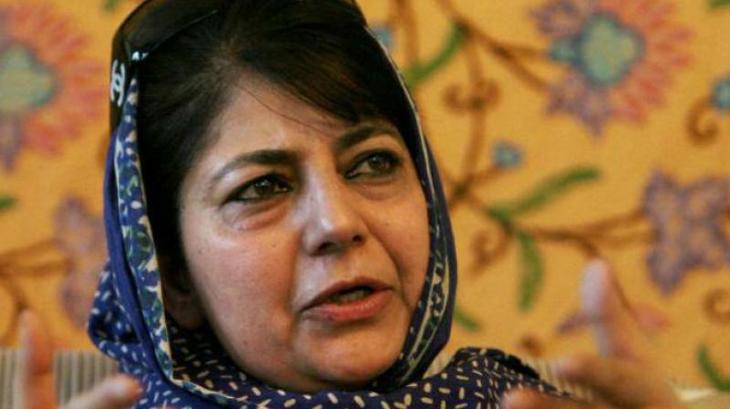 Jammu and Kashmir's chief minister Mehbooba Mufti may face trouble on 22 June when the Anantnag bypoll takes place.
Separatists in Kashmir, as well as opposition parties Congress and National Conference, are urging voters to stay away from the election that will give Mehbooba the mandate to stay on in the state assembly.
The J&K chief minister is contesting from the seat that fell vacant after her father, Mufti Mohammed Sayeed died this January. She must be elected to the assembly within six months of taking the oath as the state's chief minister, says The Economic Times.
Opposition parties have accused Mehbooba's party, the PDP, of using 'money power' and 'government resources' to urge voters to come out on 22 June, and are sparing no effort to remind the voters that the PDP is in an 'unholy alliance' with the BJP.
Mehbooba faces Congress candidate Hilal Shah in Anantnag. Shah's prime campaigner, MP Raj Babbar, said at a rally: "You cannot vote for people who joined hands with communal people who killed Muslims in Gujarat. PDP has betrayed people of this peace loving state."