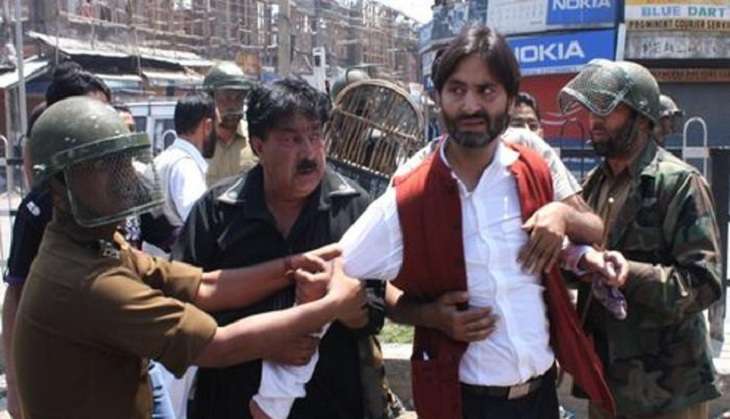 On 17 June, Jammu and Kashmir Liberation Front ( JKLF) chairman Yasin Malik was arrested by the police while he was on his way to Anantnag to address an election boycott rally.
The separatists have called for boycotting the upcoming by-elections in Anantnag constituency from where Jammu and Kashmir Chief Minister Mehbooba Mufti is contesting.
Asserting that this election process is against the interests of Kashmiris, Malik had earlier urged people to keep away from by-polls to be held in the holy month of Ramzan.
The seat was left vacant after the death of former chief minister Mufti Muhammad Sayeed.
--ANI