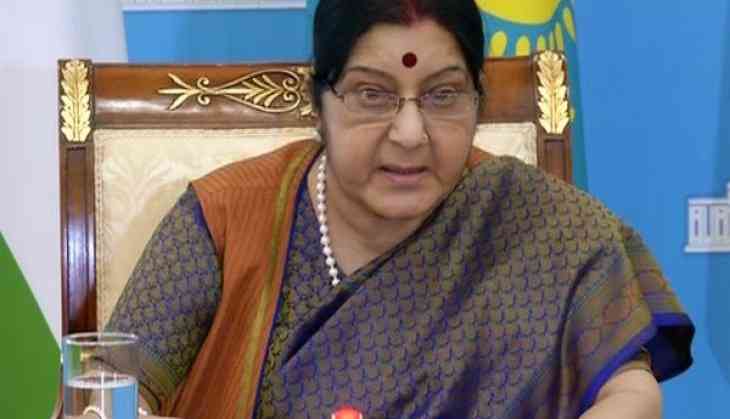 A woman from Hyderabad, who was allegedly cheated by her NRI husband and forcefully sent back to India, has sought External Affairs Minister Sushma Swaraj's help.
The woman wants the minister to help her in getting back her two-year-old son, whom she was allegedly forced to leave behind in the United Arab Emirates.
Speaking to ANI, the woman claimed that her husband, whom she married in 2015 beat her up on multiple occasions and harassed her. In February, her husband and in-laws sent her back to India, but retain the child in Dubai.
"I was continuously harassed by my husband and in-laws when I was in Dubai. The ordeal continued even after I delivered a boy in 2016. My in-laws took my father's and my signature on plain papers. They took away my child and sent me back to India in February this year. I have not seen my child since then," she said.
A month after returning to Hyderabad, the woman filed a complaint against her husband at the local police station in Saroornagar area, accusing him of cheating and harassment.
She has now appealed to Swaraj to help her reunite with her child.
-ANI