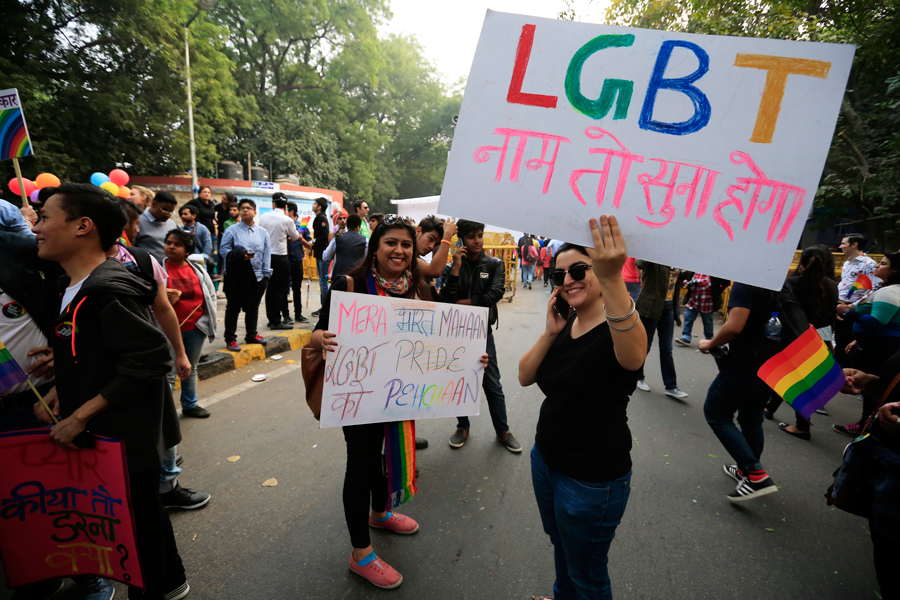 As the Supreme Court reopens one of the biggest debates in our country, that of Section 377 being removed from the IPC, Catch spoke to the lawyer to the original curative petition Vivek Divan. Divan is a senior lawyer who was part of the NGO Lawyers Collective that helped NAZ Foundation file the petition in 2001.
(Update: The SC has has agreed to re-examine its verdict on upholding the constitutionality of Section 377 and referred the case to a five judge bench.)
Here are excerpts from the interview with Vivek Divan:
SC doesn't have a very promising history with curative petitions. If this falls through, is there a Plan B?
That's a conversation that can't happen [in isolation]. The petition doesn't belong to one person. It belongs to an entire community of people. But if we are to have this conversation, yes 2013 was a really big setback for us. This would put emphasis on the setback. So in that sense we won't be completely shocked by it [a negative verdict].
It will be a negative verdict. But it will spring further action. Now what that action might entail, we don't know yet. It would have to involve political advocacy, I imagine.
Would involving the heterosexual society in such a movement help? Given that they're not exempt from 377.
Actually this is a unique case. This petition belongs to very many people other than the LGBT community. What the LGBT community has been doing for 15-20 years now is to have proper conversations, not just within the community, but with others like women's movements, child rights movements, trade union, and talk about their issues.
It's not something we're going to begin to do now. We've been doing it forever. And I think there are many spaces for progressive heterosexual people in there.
At the end of the day, straight people have limited understanding of this law or how it impacts them. But straight people live in privilege by being straight.
What would a positive verdict mean for the Indian identity?
It would be amazing. It would completely change the landscape of how we represent sexuality in media, popular culture, in literature. The conversation would hopefully be much easier, in educational institutions and workplaces.
Today, we're not going to get a ruling on paper. But it could mean that the court say yes to re-hearing the entire matter.
I've worked globally on these issues for the past several years. People look up to the Indian Supreme Courts as one of the most important courts in the British commonwealth. A positive ruling could have a remarkable impact across the world, and could completely change the way queer people in India are able to negotiate with their life, families, etc.
In a country where a film like Aligarh gets an A rating for having (a real life) gay protagonist, where does a petition like yours really stand?
Ten years ago, My Brother Nikhil was released and that received a U certificate. I think these are the vagaries of India. We can't predict how things pan out.
But now there's a Shyam Benegal committee giving all kinds of feedback to the government. I imagine that feedback will be very progressive.
Lots of people are pinning all their hopes on this verdict. What would you, as the lawyer, like to say to them?
I am one of those people, part of the LGBT community. There's been a robust conversation within the community about lowering our expectations today. This is the beginning to another fight.
It is another small step to fight back. It was always a very small window of opportunity. That window might shut today, but that doesn't mean the battle's not fought.
There's no looking back.