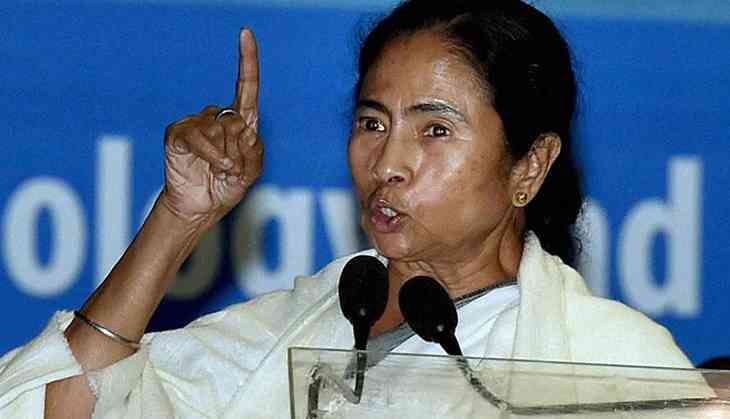 Scam after scam emerging from Mamata's cupboard: BJP
The Bharatiya Janata Party (BJP) has accused Chief Minister Mamata Banerjee's government of being involved in a corruption case called the "IT city scam" on Wednesday.
Addressing the media in a press conference here, Union Minister Prakash Javadekar said that Mamata as an opposition leader agitates against the land grabbing happening at Kolkata city, in the name of creating IT city infrastructure.
"Mamata wanted Raj Kishore, owner of a firm, arrested, but as soon as she came into power, he provided Rs. 1.15 crore to 'Leaps and Bounds' which was run by Mamata's nephew Abhishek Banerjee at the time," he said.
Mamata who was opposed to the scheme earlier, granted permission to the scheme and the project is on, he further added.
"This scam has many similarities to Vadra's case and Tejashwi's case," he said.
He further said that there are scams after scams that are coming out of the cupboard.
"Sardha scam, road valley scam, Narada scam, recruitment scam and now the IT city scam, there should be a proper inquiry on this case," he said.
He further added that this is a clear case of open and shut case of Quid Pro Quo.
"She has lost her moral right to rule and has to give convincing answers otherwise she has to resign," he said.
This comes after Mamata earlier accused the BJP of indulging in massive corruption in many states, and claimed the Central agencies were mum on the saffron party's scams.
"In Rajasthan, there is a scam spanning thousands of crores of rupees, but where is the CBI? Are they sleeping? In Karnataka, what is the magnitude of the scams indulged in by the Reddy brothers, who are BJP's friends? In Madhya Pradesh, there is the Vyapam scam, in which several people have already been killed. Where is the CBI? The Gujarat Petroleum scam runs into Rs 20,000 crore. Where are the government agencies, like CBI, Enforcement Directorate or the Income Tax authorities?" Banerjee said at a rally organised by the Trinamool Congress.
-ANI