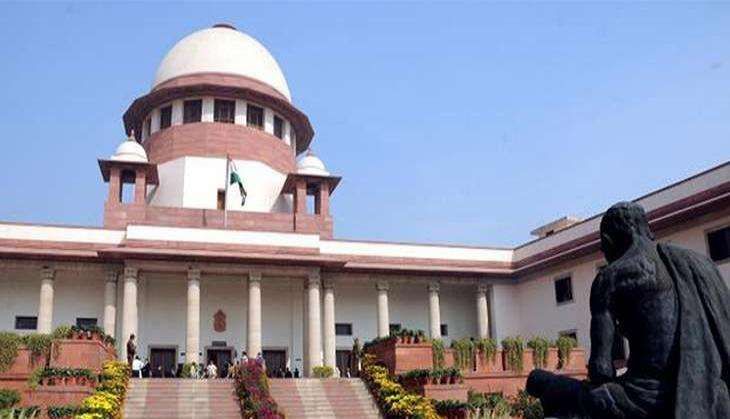 Snubbing the Centre over last year's drought situation in the country, the Supreme Court on 5 October warned it of not repeating the same 'mistakes' again and said that 'don't dig the well when the house is on fire.'
Asking the government to be ready with relief measures for drought in certain parts of the country this year, the apex court said, "We are concerned about the approach. You should change your mindset. Don't repeat last year's mistake of not declaring drought on time. Don't dig the well when the house is on fire."
The observation by a bench of Justices MB Lokur and NV Ramana came when it was pointed out that several districts in the country have had deficient rainfall and a situation like last year may emerge again which may catch the government napping.
Additional Solicitor General PS Narsimha, appearing for the Union government, said, "Tt is wrong to say that Centre is not dealing with the drought-like situation. The process is going on as directed by the court. We are revising our drought manual as per suggestions and recommendations made by experts and other bodies."
Advocate Prashant Bhushan, appearing for petitioner NGO 'Swaraj Abhiyan', pointed out that several districts have reported deficient rainfall as per the data of the India Meteorological Department (IMD).
To this, the bench told the ASG that by now the Centre must have got an idea of rainfall details across the country and asked whether it had issued any advisory to the affected states in this regard.
The bench said that as per data supplied to it, 12 districts in Bihar, 32 in Uttar Pradesh, 11 in Punjab and 13 in Gujarat have received deficient rainfall.
Narsimha pointed out that advisories have been issued to these states which have been told about the emerging situation.
"Our idea is that you are ready for the future. Past mistakes are not repeated. You should be prepared for the situation, although the condition is not as bad as it was last year," the bench said.
A Central government official informed the court that over 35 lakh hectares of farm land have been sown and the Centre was providing all technical assistance to states.
The apex court is hearing a PIL on the plight of farmers in 12 states which were affected by drought last year.
--PTI