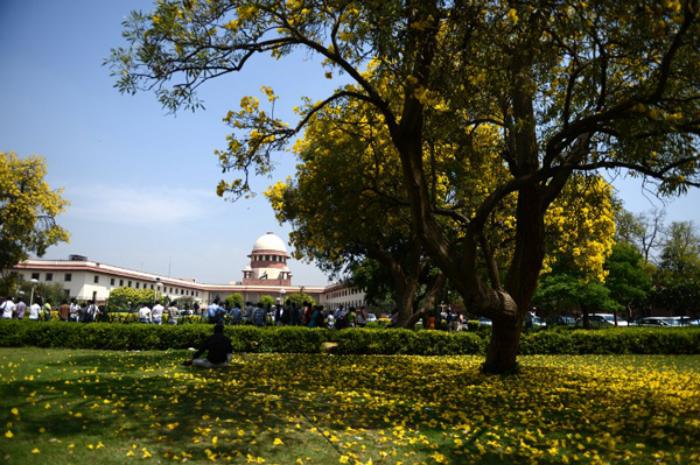 The Supreme Court, on 22 September, ruled that the Haryana Panchayat elections cannot be held until it reviews and decides the validity of the newly introduced laws that have set a few basic guidelines for the contesting candidates.
Currently, the dates fixed for the elections are 4, 11 and 18 October. After this ruling, it becomes doubtful whether the elections will be held on these dates.
There are more than 1.10 crore people in the state who are eligible to vote for panchayat elections. Nominations for the 72,000 posts of panchayat members, samitis and zila parishads were opened on 15 September.
What are the new guidelines?
The state government passed a law on 7 September, making it mandatory for a candidate to have passed the Class 10 examination.
For women and Dalit candidates, the minimum requirement is to clear Class 8 and Class 5 respectively, to be eligible for candidature.
No candidate with a criminal case, pending electricity bills or loan payments will be allowed to contest the elections.
Also, the candidates should have a working toilet at their home too.
What is the issue?
Three people filed a petition in the court which stated that if the law is applied, it will directly disqualify more than 83 per cent of the rural women above the age of 20.
Similarly, about 67 per cent of women living urban areas would also be debarred from contesting the elections.
They also claimed that not letting people with pending loan payments contest will only affect those who had to borrow money for various reasons which includes agrarian crisis.
On 20 September, the Supreme Court also asked the Haryana government's opinion on the fact that if mandatoy qualitification laws were applied all-over India, it would debar more than 50 per cent people from contesting the elections.
Attorney General Mukul Rohatgi, who is fighting the case on behalf of state government said that if the court did not take back the stay on the law, Panchayat elections will not be able to held on 4 October.