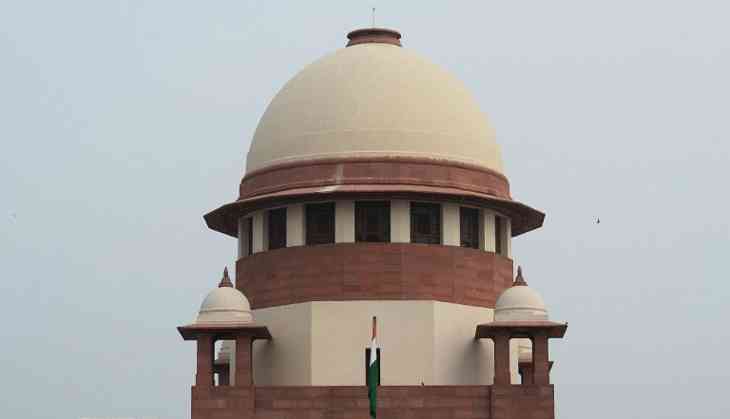 The Supreme Court on Friday issued a notice to the Centre and the Election Commission of India (ECI) on a plea seeking a ban on the convicted persons from forming a political party and becoming the office bearers of a political party.
A three-judge bench of the Apex Court, headed by Chief Justice of India Dipak Misra and also comprising Justices A M Khanwilkar and D Y Chandrachud, issued the notice after hearing a petition filed by the Bharatiya Janata Party (BJP) leader, Ashwini Upadhyay.
The demand to decriminalize politics is not new in India.
On July 10, 2013, the Supreme Court struck down a provision in the electoral law that protects a convicted lawmaker from disqualification on the ground of pendency of appeal in higher courts and ruled that Members of Legislative Assembly (MLAs) and Members of Parliament (MPs) convicted for two years or more cannot contest polls.
"The only question is about the vires of section 8(4) of the Representation of the People Act (RPA) and we hold that it is ultra vires and that the disqualification takes place from the date of conviction," a bench of justices A K Patnaik and S J Mukhopadhaya had ruled.
Under Sec 8(3) of the RPA, a person convicted of any offence and sentenced to imprisonment for not less than two years shall be disqualified for that and a further six years after release.
In April, the Centre opposed in the Supreme Court a demand to bar convicted politicians for life from contesting polls.
-ANI