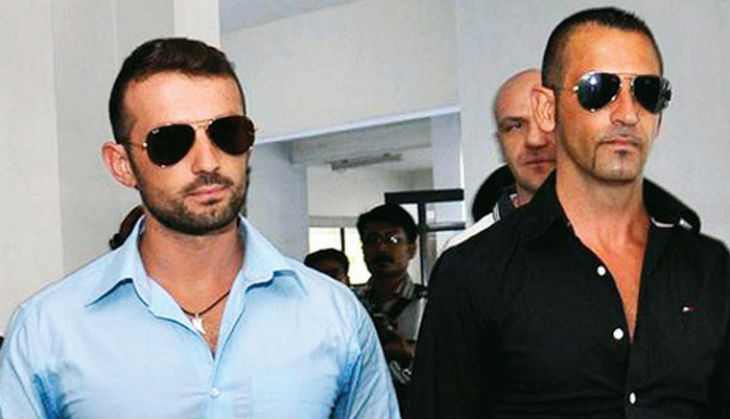 Salvatore Girone, one of the Italian marines accused of killing two Indian fisherman, has been allowed by the Supreme Court to return home.
The government reportedly supported Girone's request to leave India, on "humanitarian grounds".
A UN arbitration court, while ruling in support of Girone last month, said that he should be released after a four-year long detention in India.
Italian marines Girone and Massimiliano Latorre have been embroiled in a drawn-out legal tussle over the killing of two fishermen off the coast of Kerala in 2012. Italy has said that the fisherman were shot after the sailors guarding the tanker mistook them for pirates.
Latore has been in Italy since 2014, when the Supreme Court allowed him to leave India in order to recuperate from a stroke. His stay has been extended to 30 September this year.