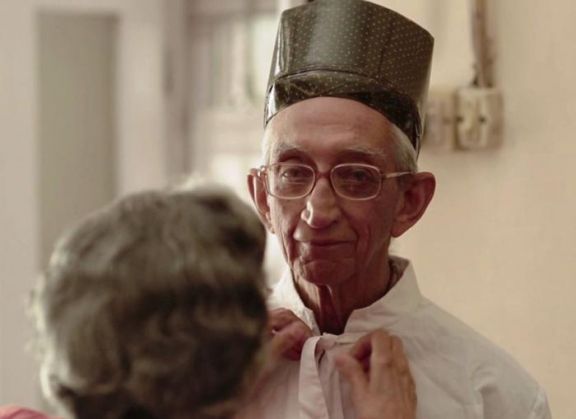 Parsi grandparents have cause for worry. The numbers suggest an 'extinction' for Parsis in India, and the kids refuse to marry within the community.
According to the 2001 Census, the Parsi population has declined by about 12% each decade since 1941. The Census 2011 data related to Parsis is not available.
Even the Jiyo Parsi scheme launched by the Central government to revive the community by way of medical assistance to young couples reportedly has not enthused the insular community.
What are the major concerns?
For the Parsis, who landed in India around 10th century AD to escape Arab persecution in Persia, a majority of the population is now above the age of 50 and the youngsters are not keen on marrying within the community. The elders feel a revival within is the need of the hour.
Late marriages in the community have always been a concern. According to medical experts, this has been affecting the fertility rate. Infertility is again an another challenge to the population rise.
The Parzor Foundation and Tata Institute of Social Sciences has also identified emigration as one of the major reasons for the population decline within the Parsi community.
The 'Jiyo Parsi' scheme
The Jiyo Parsi scheme, launched in November 2013 by the Ministry of Minority Affairs, became fully functional by 2014 and has a corpus of Rs 10 crore to be spent over four years to reverse the population decline.
According to the government, about 7% of the funds have been allotted for counselling the Parsi youths and their families for early marriage, conceiving at the right time and training volunteers. The rest is being spent on detection of problems and fertility treatment for married couples.
Financial assistance is not just extended for the fertility treatment but also for medical tests.
A couple earning Rs 10 lakh and below annually gets 100 per cent coverage. Those earning Rs 10-15 lakh annually get 75 per cent coverage while and those in Rs 15-20 lakh bracket get 50 per cent coverage.
Under the scheme campaigns like 'only child, a lonely child' and a series of workshops are also being planned to create awareness foe choosing a partner at a correct age, encourage marriage and bearing more offspring.
Controversy around the ads
An advertising campaign under the Jiyo Parsi scheme urging the community to go forth and multiply profusely raised a small storm when it was criticised by some scholars for putting pressure on women and their bodies.
Simi Patel , a Mumbai based researcher who is doing her doctorate research on the social history of the city's Parsi community said that the idea (being projected in the campaigns) that a women's life is not complete without marriage and a child, is appalling. "The next series of advertisements will probably be on how to cope with the 'failure' of a miscarriage," she said.