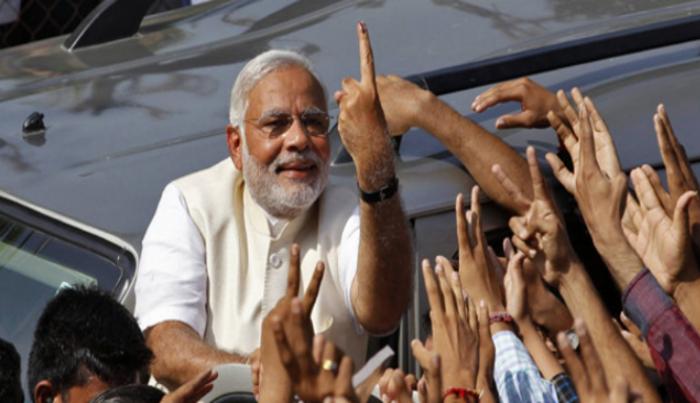 A lot has been written about Prime Minister Narendra Modi's project to create the world's biggest statue of Sardar Patel, a point that he reiterated during his election campaigns in 2014. According to an Indian Express report, The 'Statue of Unity' a memorial to Sardar Patel is being smelted and cast in China's Nanchang province.
The report further adds that Chinese workers are set to arrive at Sadhu Bet in Narmada district by the end of the year to begin work on one of Modi's pet projects.
The statue as visualised by Modi is touted to be one of the tallest in the world at a height of 182 metres.
Meanwhile, this latest development is being touted as a failure of the Prime Minister's other pet project 'Make in India' by the opposition Congress. The Gujarat government has however claimed that it cannot control how and where the contractor gets material from.
K Srinivas, member-secretary of the Sardar Vallabhai Patel Rashtriya Ekta Trust (SVPRET), was quoted in Times of India as saying, "As it's a project of international importance, the company might have opted for a global supplier. Only bronze-plating will be done in China.''
A work order amounting to Rs 2,989 crore was awarded to construction giant Larsen and Toubro with the hope that the statue would be completed in four years by Gujarat Chief Minister Anandiben Patel.
A spokesperson for L&T was quoted in Outlook saying, "This is not just a statue; it is a memorial. It cannot just be shipped in from somewhere. It will be constructed at workshops which we will create. The foundry and workshops will be created close by."
With agency inputs