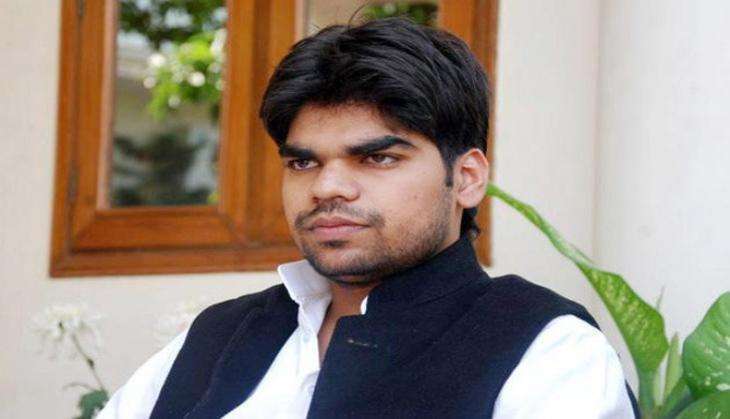 Amid protests against demonetisation in Lok Sabha on 24 November, Samajwadi Party (SP) leader Akshay Yadav flung bits of paper at Speaker Sumitra Mahajan.
According to reports, opposition members moved towards the Speaker's podium shouting slogans against the ban on high-value currency notes. The Speaker requested the Members of Parliament to return to their seats but they refused, following which Yadav tore up some papers and flung it at the Speaker.
Also Read: Winter Session live: Rajya Sabha adjourned till 3 pm

Yadav, an MP from Uttar Pradesh's Firozabad, is the son of Rajya Sabha MP Ram Gopal Yadav and nephew of the party president Mulayam Singh Yadav.
Opposition parties have been disrupting Parliament proceedings since the start of the Winter Session and have been demanding that Prime Minister Narendra Modi address their concerns over demonetisation.
Samajwadi Party, the ruling party in Uttar Pradesh, had initially supported the Union government's demonetisation move but later criticised it over its shoddy execution.

Also Read: Monumental mismanagement will weaken economic growth: Manmohan Singh on demonetisation

Also Read: Mayawati to Modi: Positive demonetisation survey fake, conduct elections for honest opinion