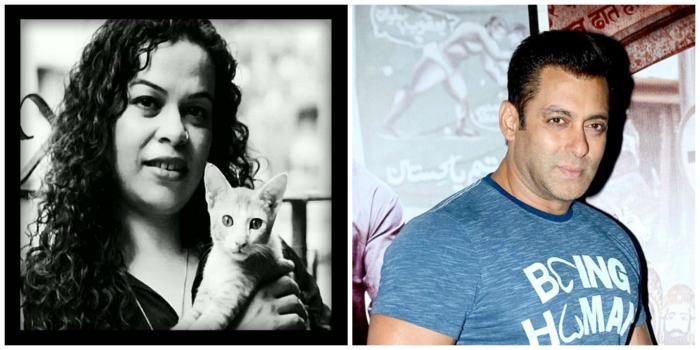 Salman Khan has been acquitted. He won\'t go to jail. That\'s great news.
But not big enough to sideline another important verdict delivered today that was completely overshadowed by the Salman Khan fan frenzy out on display on primetime and social media.
The verdict is related to Park Street rape survivor Suzette Jordan. Here\'s why out of the two pronouncements by courts today, Jordan\'s story is the more important one.
Salman Khan is everywhere. On primetime and on our Twitter timeline.
For the actor's fans, it's their day to celebrate. After all, the superstar has fought a 13-year-long legal battle to see this day.
Barely six months earlier, he was sentenced to five years imprisonment for drunken driving and running over five people, killing one and injuring four other.
But today, he has been acquitted of all those charges.
So, its only natural for fans to celebrate their beloved star's good fortune.
The trend #WeLoveYouSalman is going viral on Twitter.
Fans are still re-tweeting Salman Khan's thank you message on Twitter.
But here's the problem with those going overboard with their celebrations.
Today morning, there was another verdict that was delivered.
A court in Kolkata has found three men guilty for the 2012 gang rape of Suzette Jordan.
The quantum of punishment will be decided on Friday.
You might ask why the verdict is so important.
The story of Suzette Jordan, who unfortunately died earlier this year, is indeed important. Perhaps, more important than celebrating or bashing the Salman Khan verdict.
Here's her story
Suzette Jordan, a single mother of two girls, was a resident of Kolkata.
In February 2012, she was picked up from the busy Park Street as she came out of a night club.
A man whom she had befriended earlier, offered to drop her home.
As soon as she entered the vehicle, she was raped and then dumped on the street.
For Jordan, the harrowing experience had just begun.
She soon found out that it wasn't easy to get justice. More so, when you live life on your own terms.
The Chief Minister of the state, Mamata Banerjee, harassed her by calling the case a "conspiracy" and a media creation.
In fact, firebrand police officer Damayanti Sen, who cracked the Park Street rape case, was reportedly transferred to a low profile job for solving the case.
Trinamool MP Kakoli Ghosh Dastidar had even suggested she was a sex worker.
But she stuck to her guns and pursued the investigation.
She is much more than a rape victim
What made her story so inspiring is the fact that she is one of the few women who had the courage to reveal her identity.
Refusing to live with the victim tag, she said: "I am not a rape victim or survivor, I am Suzette Jordan."
Later, she also counselled other victims of sexual violence.
Fighting meningoencephalitis, Jordan, died in March this year. She was 40 years old.
Unlike Salman Khan, crores worth of investments were not riding on her shoulders.
But she gave the gift of courage to thousands of women, who have, at some point or the other, been sexually violated and exploited. That there is nothing to fear or be ashamed of. The shame is always the perpetrator's to bear.

We ought to celebrate her fighting spirit on the day she got the justice she had fought for till her last breath.