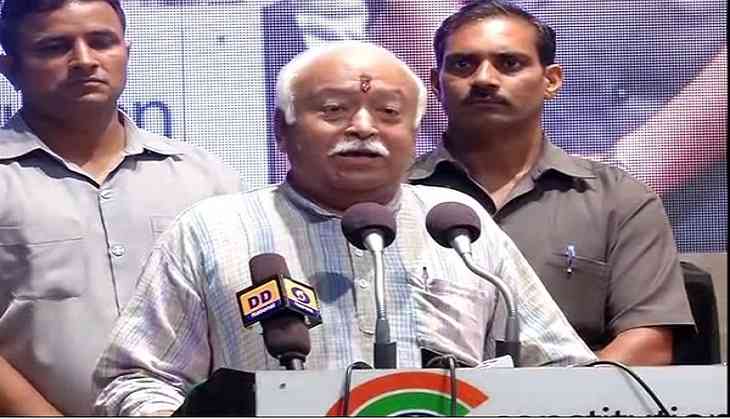 After the authorities of an auditorium Mahajati Sadan in Kolkata cancelled the booking for an event in which Rashtriya Swayamsewak Sangh (RSS) chief Mohan Bhagwat was to deliver a speech, the sangh General Secretary Jishnu Bose, in a veiled attack, hinted towards the conspiracy by West Bengal Chief Minister Mamata Banerjee.
"Three weeks back, one body constituted by the Governor of West Bengal Keshari Nath Tripathi headed by Chief Minister Mamata Banerjee, decided not to give the hall for the programme. They opted the most heinous method that a renovation will be carried out exactly during this period. This is very unfortunate. Mohan Bhagwat ji was supposed to deliver the lecture and the Governor of West Bengal is supposed to precise the meeting," he told ANI.
The Sister Nivedita Mission Trust had booked the auditorium for October 3 for an event on Sister Nivedita's 150th anniversary.
However, the RSS general secretary has said that the event will now be held at another venue, on the same day.
Sources, meanwhile, said the booking was cancelled due to the timing of the event.
He further said that the cancellation of booking of the scheduled venue was unfortunate.
This year, the Kolkata Police had denied the permission for Mohan Bhagwat's rally in Kolkata, but the High Court had overruled the decision.
Meanwhile, Kolkata Police has strongly denied impression being created that the state police has rejected the permission to Nivedita trust program at Mahajati Sadan. The reason according to police for denial by Mahajati Sadan authority is 10 day yearly renovation during Puja holidays. There is no renting of hall that time.
-ANI