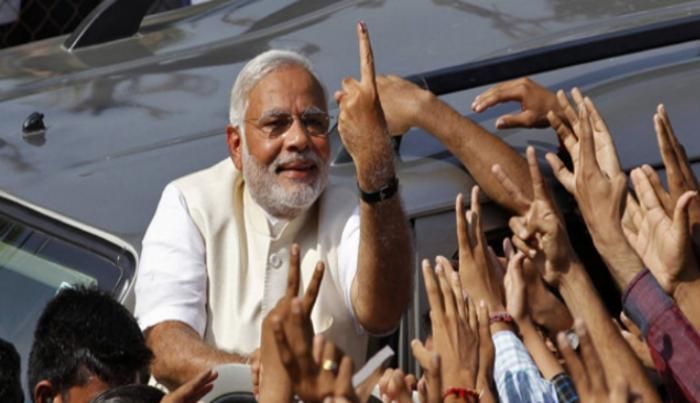 Congress on Sunday said the Rs 80,000-crore package announced for Jammu and Kashmir by Prime Minister Narendra Modi during his visit to the state is "just jugglery of figures" and has "nothing significant" as it includes funds meant for ongoing projects.
"It is just jugglery of figures and a total eyewash. The package has nothing significant and includes those funds which are meant for ongoing projects in the state," Jammu & Kashmir Pradesh Congress Committee senior vice-president Sham Lal Sharma said.
Sharma said the Prime Minister did not address the issues pertaining to refugees from Pakistan, internally-displaced Kashmiri Hindus and displaced persons from Pakistan-occupied Kashmir (PoK)."He did not announce any political package to end injustice with the people of the region.
He also didn't announce AIIMS for Jammu. He only said AIIMS will be established and it will benefit the people of Kashmir and the people of Jammu," Sharma, a former minister, said.
Sharma said the Prime Minister did not announce Smart City for Jammu.
"The Rs 80,000-crore package has been given for payments of projects already undertaken by the previous UPA government and those projects which were already sanctioned and were in pipeline to be started," he said. He also said that there was nothing new in the package and Jammu region has totally been ignored in the package.
"The Prime Minister visited the state only to leave the people of Jammu province high and dry. It is the failure of the state unit of BJP who failed to tell their national leadership about the political and socio-economic aspirations of people of Jammu," Sharma said.
Sharma said that the real face of BJP stands exposed and the Bihar results have proven that Modi has a false agenda and uses fake slogans.
"The people of Bihar have shown great wisdom in stopping the fast running communal frenzy created by BJP for the sake of grabbing power," Sharma said.
In a bid to reach out to people of Jammu and Kashmir, Prime Minister Modi had on Saturday announced a Rs 80,000-crore package for the state.
-PTI