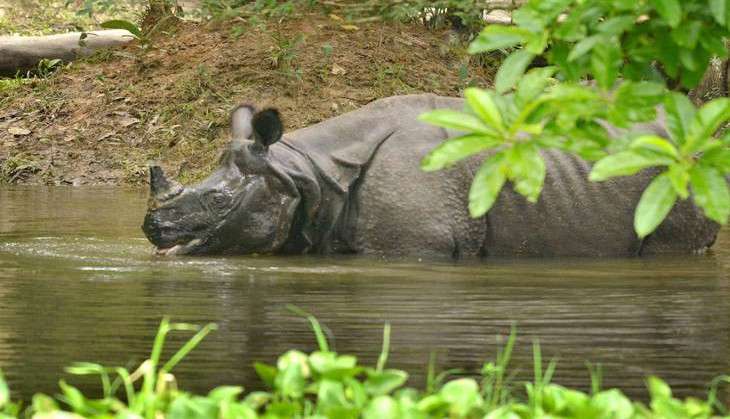 A carcass of an adult male rhino, which died in the devastating Assam floods, was found with its horn missing in Kaziranga National Park, on 3 August.
The rhino carcass was found near Bokpara Forest Camp in Kohora Range of the Park, Kaziranga Divisional Forest Officer Sivashish Das said.
A search was on to recover the horn, Das said.
The devastating floods in the World Heritage Site has in the last 10 days claimed the lives of 311 animals, including 22 one-horn rhinos and 221 hog deer, apart from other animals, he said.
The rhinos include 10 calves in the age group of two to six months, Das added.
The flood level this year was much higher as compared to the 2012 level when animal mortality was the highest, he said.
Altogether, 106 animals were rescued from the floods with the help of local residents, the DFO said adding, eight of the nine rhinos rescued were undergoing treatment at CWRC, Borjuri and one was released instantly.
The Centre for Wildlife Rehabilitation and Conservation (CWRC) is a joint wildlife welfare facility in rhino habitat Kaziranga run by the Assam Forest Department, International Fund for Animal Welfare (IFAW) and Wildlife Trust of India (WTI).
--PTI