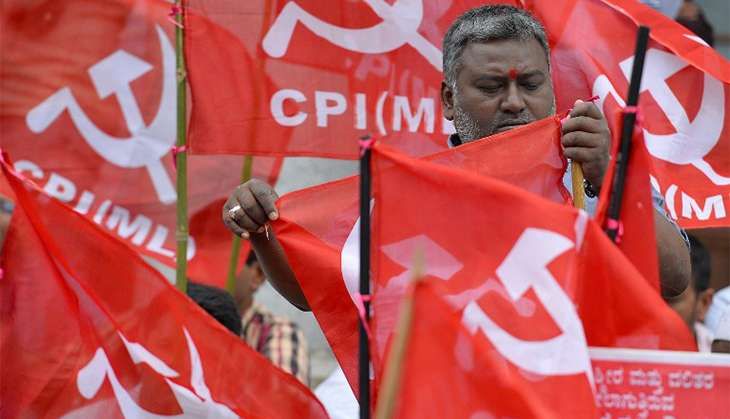 Communist Party of India (CPI) has said the reunification of the Left parties is an "urgent necessity" to infuse new confidence into the movement and turn it into a better force.
"Personally, what I feel is not only the time has come (for reunification of Left parties), it's getting late. It is one of the urgent necessities but at the same time we cannot force all the parties concerned immediately to join. Others also should get convinced," CPI General Secretary Suravaram Sudhakar Reddy told PTI in an interview.
"Our party is for reunification of the Communist movement on principle basis and it should be done as early as possible so that it can bring in some new confidence, enthusiasm and proper utilisation of the cadre which is duplicating the work done by all Left parties," he said.
"That (duplication of work) will be avoided and together we (Left parties) can be naturally a better force. I don't say that entire political scenario will change with the Left unity but definitely Left will have big advantage," Reddy said.
Left parties suffered a crushing defeat in the May Assembly elections in West Bengal, their stronghold, and also lost badly to the ruling TMC in the recent bypolls to Cooch Behar and Tamluk Lok Sabha seats and Manteswar Assembly segment.
"We have not yet analysed the Bengal situation (electoral setbacks). It's true that in West Bengal, the Left could not get back to its old position. It may take some more time. But we are sure that the Left has got a big support and solidarity among the rural areas also," Reddy said.
"Right now we are only trying to consolidate our bases; expanding the bases will take some more time. We believe that it's quite possible that after sometime, Left will get back. But it is not only the desire, but we need to work hard and we have to find out exactly why the Left lost so badly," he said.
The senior leader said his party is attracting youth into its fold but admitted that it is not enough.
"It's not the question of party membership (alone), it's the question of following outside. There, our party bases are getting shrunk and we are unable to expand. For that we are trying," he added.
Reddy rejected the argument of some critics that the Left in India refused to change with time in contrast to their counterparts in some other parts of the world, saying, governments in China or Vietnam, for example, might have changed their development strategy but they have stuck to basic ideas of Marxism and Leninism, and the concept of public sector in basic industries.
"Even today in China, FDI is allowed but they had the courage to punish Walmart for giving wrong type of things, sub-quality goods. That (sub-quality goods by Walmart) has been banned and they had to pay a huge fine. So, that can be done even in India," he said.
"We are not against FDI for transfer of technology or improving employment opportunities but FDI in speculation, share-holding...this we don't agree. This type of thing, they (critics) say it has changed in China. In India, (critics say) we (Left) should change. I don't think it is a correct way of understanding," Reddy added.
--PTI