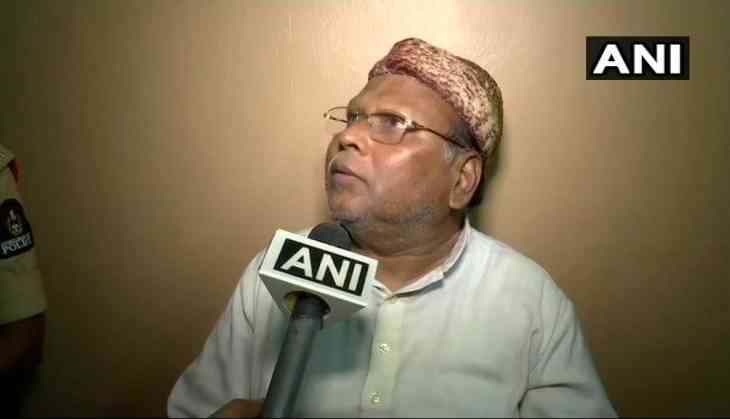 After deadly firing by a gunman in New Zealand's Christchurch Mosque which killed 49 people, Hyderabad citizen Farhaj Ahsan has gone missing who went to the Mosque to offer Friday prayers and his father has requested government 'to find his son.'
Mohammed Sayeeduddin, father of Farhaj Ahsan, in a statement said, "My son went to the mosque to offer Friday prayers. My son has not returned yet. About 17 people are still missing. Request govt to find about the whereabouts & well being of my son."
Mohammed Sayeeduddin, father of Farhaj Ahsan who is missing since shootings in Christchurch,NZ: My son went to the mosque to offer Friday prayers. My son has not returned yet. About 17 people are still missing. Request govt to find about the whereabouts & well being of my son. pic.twitter.com/VvunYNkeG9

— ANI (@ANI) March 15, 2019
As per reports, nine people from the Indian origin have been missing since the firing at two mosques in Christchurch wherein 49 people have died until now, said the Indian envoy in New Zealand.
In a tweet, High Commissioner Sanjiv Kohli said, "As per updates received from multiple sources there are 9 missing persons of indian nationality/ origin. Official confirmation still awaited. Huge crime against humanity. Our prayers with their families."
The main suspect behind the firing at the mosque has been identified as Brenton Harrison Tarrant, 28, an Australian citizen who has been remanded by the police.
Although, AIMIM (All India Majlis-E-Ittehadul Muslimeen Party) chief and MP Asaduddin Owaisi has claimed that two Indians have died and third is battling between life and death.
Also read: Christchurch Attack: Remanded in custody, New Zealand shooter 'smiles' in courtroom