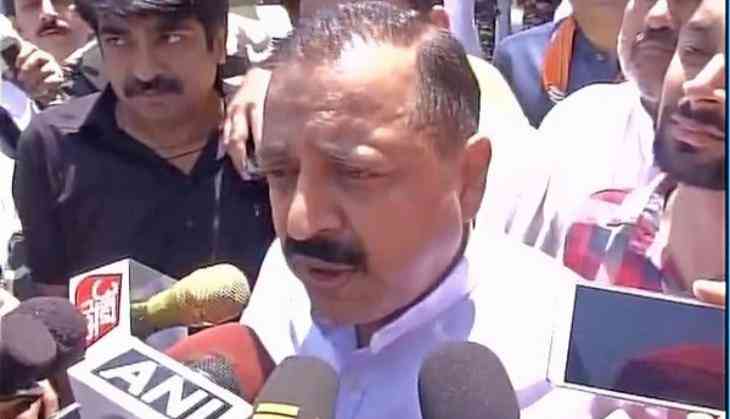 Refrain from lowering soldiers' morale: Centre to Farooq Abdullah (ANI)
With former Jammu and Kashmir chief minister, Farooq Abdullah raking a row with through his 'Kupwara attack was aimed to spread hatred against Muslims' remark, the Centre has reiterated that senior politicians should refrain from making a statement that lower the morale of the security forces.
'There is a clan which indulges in selective condemnation of violent incidents and makes a hue and cry on such acts but turns a blind eye when the security forces attain martyrdom. A soldier who sacrifices his life for the nation is supreme,' Minister of State in the Prime Minister's Office (PMO) Jitendra Singh told the media here.
Earlier on Saturday, Abdullah courted another controversy by saying, 'The noise is not so much about 25 CRPF jawans getting killed in Chhattisgarh, rather, the noise is about three army men killed in Kupwara. They are beating the drum to increase hatred towards Muslims, please keep this in mind.'
'Nowadays, new tricks are being played, be careful. This is not an attack on particular sect of people, but on all of us,' he added.
The former Jammu and Kashmir chief minister also slammed the Centre for banning the Internet and other social media services in the Kashmir Valley.
'I called on the government and told them don't take such types of measures. They are mistaken that the by imposing the ban, conditions will improve. The situations will not improve until and unless talks are not held with all. They think they can suppress us with force. The more they try to suppress it, the more fire it will create,' he said.
-ANI