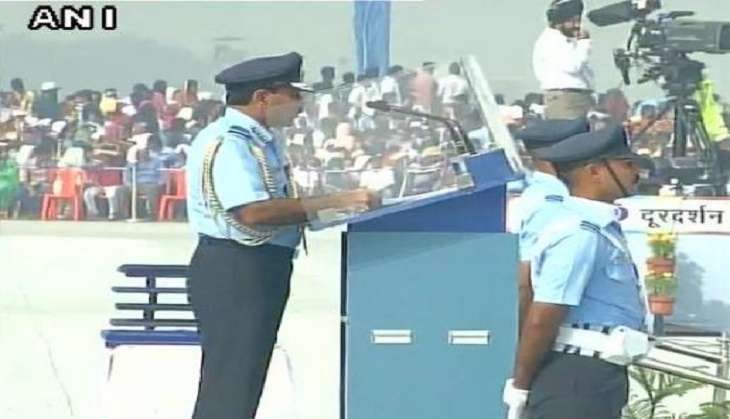 Condemning the Uri and Pathankot attacks, Air Chief Marshal Arup Raha on 8 October said that these terror attacks are a stark reminder of the times we live in and that the Indian Air Force is ready to counter such attacks in the future.
"The terrorist attack on Pathankot airbase and Uri Army base are a stark reminder of the times we live in. To counter any sub-covenantal threat to our bases, we have instituted various new security measures," he said on the occasion of 84th anniversary of the founding of the Indian Air Force.
He said various courses are being conducted, that have increased security training, consciousness, physical fitness and combat efficiency of air warriors to handle such situations more efficiently.
The Indian Air Force celebrated its 84th anniversary at the Hindon Air Base in Ghaziabad with a large parade and an air display.
The air display commenced with flag-bearing sky divers of famous AKASH GANGA Team dropping out of AN-32 aircraft in their colourful canopies.
The flypast included the vintage aircraft, modern transport aircraft and frontline fighter aircraft.
The ceremony concluded with a scintillating aerobatic display.
President Pranab Mukherjee and Prime Minister Narendra Modi also greeted the Indian Air Force.
He further said that the IAF has achieved distinction in defending.