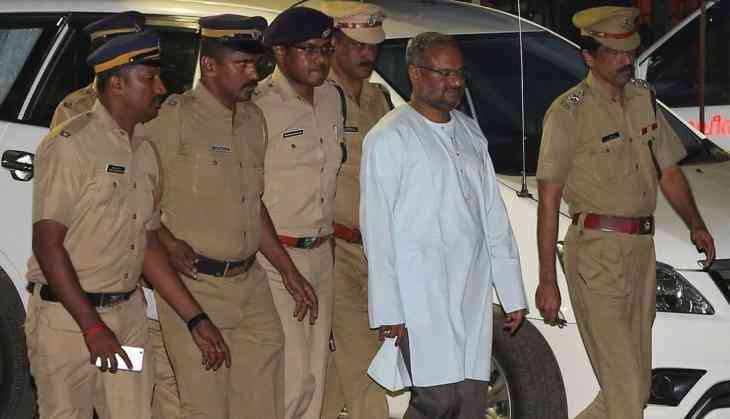 Bishop Franco Mulakkal, who is accused of raping a nun, has been released from Kottayam jail in Kerala.
Mulakkal was released from jail on Tuesday after he was granted unconditional bail on Monday by the Kerala High Court.
The court, while announcing the bail, directed him to surrender his passport and asked him not to enter Kerala.
The prelate, who was in charge of the Jalandhar diocese, was arrested on September 21 after three days of questioning in Kerala on charges of raping a nun of his congregation, Missionaries of Jesus, repeatedly between 2014 and 2016.
He became the first Indian Catholic bishop to be arrested in a case of the alleged sex crime against a nun. He, however, refuted the allegations, terming them "baseless and concocted."
After the arrest, the senior Catholic priest was sent to police custody and was produced before the Pala Judicial Magistrate Court in Kerala's Kottayam, where he was sent to judicial custody till October 6.
Bishop Mulakkal's bail plea was rejected by a lower court earlier, following which he moved the high court.
The case saw intense protests by various Catholic organisations and activists. The Kerala government also formed a Special Investigation Team to look into the matter, assuring the protestors that justice will be done.
The Bishop was temporarily relieved of his pastoral duties by Pope Francis on September 20, after he expressed his desire to 'temporarily step aside', allowing him time to fight his case.
A delegation of 15 nuns from Jalandhar's Missionaries of Jesus had on September 26 met Kerala Chief Minister Pinarayi Vijayan in Delhi over the Bishop's arrest.
Following the meeting, Sister Amala of the Missionaries of Jesus had claimed that Bishop Mulakkal was falsely framed in the case and the investigation was biased.
-ANI