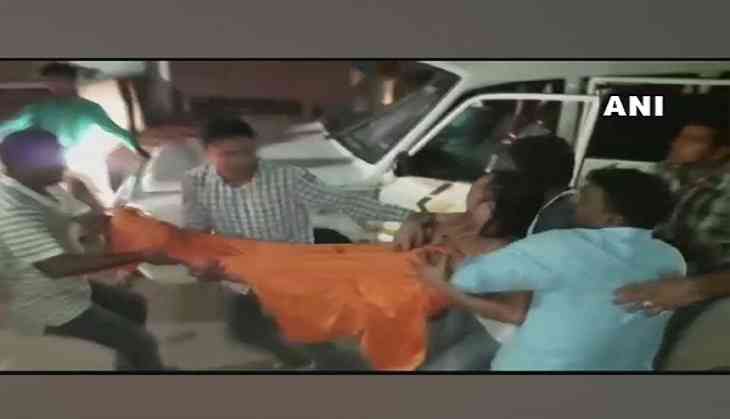 The saint who is on an indefinite hunger strike demanding the construction of Ram Temple here, was detained by the police on Sunday late night.
Swami Paramhans Das, Mahant of Ayodhya's Tapaswi Chhawni has been fasting for the last seven days.
The police have reportedly taken him to a hospital.
The incident occurred hours after Uttar Pradesh cabinet minister Satish Mahana met the Mahant.
After the meeting the saint, minister Mahana said, "I humbly requested Mahant Paramhans to break his fast. I have come here as an emissary of the chief minister. If he wishes to meet the chief minister I will discuss it with him and will try to facilitate it tomorrow if required."
Sharing details of this meeting with the UP minister, Mahant Paramhans told ANI, "Minister Satish Mahana requested me to break the hunger strike. He told me that he will arrange a video-conferencing with UP Chief Minister Yogi Adityanath. I want to request Prime Minister Modi to facilitate construction of Ram Temple through the same route which was taken for construction of Somnath temple."
On October 6, a delegation of saints associated with the Vishwa Hindu Parishad (VHP) met President Ram Nath Kovind demanding immediate construction of a grand Ram Temple in Ayodhya.
(PTI)