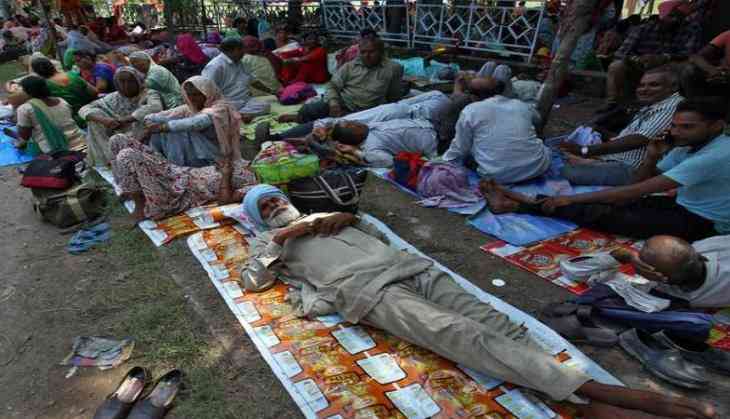 The Punjab and Haryana High Court has pulled up the Haryana Government over the security arrangements provided in the state in the wake of the verdict on the 15-year-old rape case against the Dera Sacha Sauda Chief Gurmeet Ram Rahim Singh, on 24 August.
The High Court has said that it doesn't want a situation like that of the Jat agitation to take place in Haryana and has, hence, asked the Centre to deploy additional forces, and take strong steps.
The court also said that it would direct the Army if the needful isn't done.
The Central Government has, on its part, assured that a necessary action would be taken to curb any agitation.
The Punjab and Haryana High Court has also said that it has been keeping a watch over the recent happenings in the states and reporting to the Information and Broadcast Ministry, and that all the necessary steps would be taken to restrict any agitation.
In addition to it, the security has been tightened in Sirsa district as Dera followers gathered on Court Road.
Meanwhile, the internet and train services in both states have been suspended for 72 hours in Chandigarh.
A formal notification will also be issued soon.
The development comes after the state governments wrote a letter to the Railway Ministry to cancel 12 passenger trains coming towards Chandigarh.
Moreover, 22 trains have been cancelled in Haryana alone.
In addition to this, Himachal Road Transport Corporation (HRTC) has suspended 150 bus routes to the neighbouring states from today midnight till tomorrow.
Earlier, Section 144 was imposed across Chandigarh as more than 50,000 of Ram Rahim's followers congregated at Naam Charcha Ghar in Panchkula area.
According to a statement by Punjab Chief Minister Captain Amarinder Singh's office, a complete ban has been issued on carrying of firearms until the situation normalises.
The Chief Minister has also ordered the withdrawal of 1000 police personnel from VVIP security for deployment on field duty to strengthen the security blanket in the state, said an official spokesperson.
The Centre has sanctioned an additional 10 companies of paramilitary forces to maintain law and order in the state.
The Godman was accused with rape charges of a female devotee in 1999. The CBI took over the investigation in 2002. On August 17, the special CBI court of Panchkula concluded the hearing in the case, but reserved pronouncing the verdict for August 25.
For the 17 August hearing, Singh was recused from appearing in person at Panchkula by the court. The Dera chief had cited medical reasons for not attending court in person.
The case was registered by the CBI in 2002 against the self-styled godman after allegations of sexual exploitation of two women followers through anonymous letters.
The hearing has been going on since 2007.
-ANI