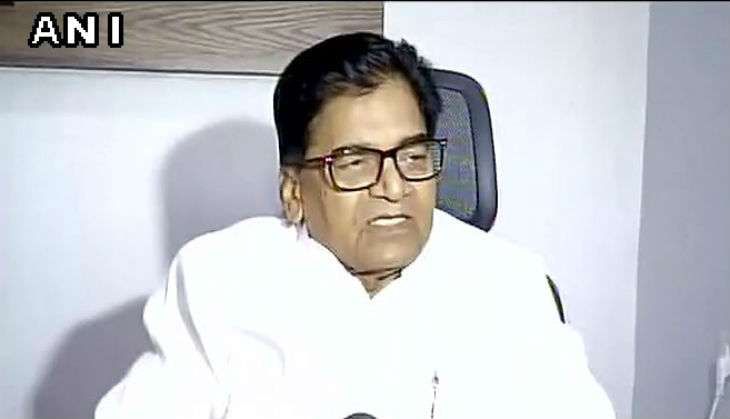 Expelled Samajwadi Party leader Ram Gopal Yadav, who was sacked from the party last month, has been reinstated as party spokesperson and General Secretary. He will also be a part of Samjawadi Party's Central Parliamentary Board.
"This was bound to happen. Netaji was never against me.Even if I wasn't operating officially, I still never felt that I was out of the party. I have never done or said anything against the party line," Ram Gopal told ANI.
Ram Gopal Yadav reinstated in Samajwadi party, will continue to be SP General Secy & spokesperson. pic.twitter.com/kEfszzWtyq

— ANI UP (@ANINewsUP) November 17, 2016
Hours after news broke on 23 October that Uttar Pradesh Chief Minister Akhilesh Yadav had sacked his uncle, Shivpal Yadav, from the state Cabinet, Samajwadi Party chief Mulayam Singh Yadav suspended Ram Gopal from the party for six years.
Also read: Mulayam suspends Ram Gopal Yadav after Akhilesh sacks Shivpal: Samajwadi Party feud latest updates
During the crisis, Ram Gopal had shot off a letter to party workers endorsing Akhilesh as the future of the SP. Ram Gopal, who is Mulayam's cousin, had previously thrown his weight behind Akhilesh in his feud with Shivpal.
Also read: On first day as SP UP chief, Shivpal Yadav expels Ram Gopal's relative from Samajwadi Party
Shivpal alleged that Ram Gopal was involved with the corrupt and had misused Mulayam Singh Yadav's name. He also accused Ram Gopal of conniving with the BJP to harm the ruling party. In response, Ram Gopal slammed the corruption charges levelled against him and said that he still considered himself "a part of the party".
Read More: Akhilesh is lying, Mulayam says during heated argument at Samajwadi Party meet
--With agency inputs