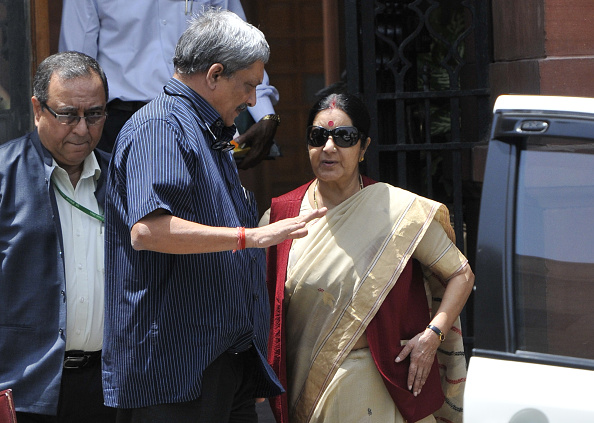 After a series of ceasefire violations by Pakistani Army in the past two days, top BJP Ministers held hectic parleys on 16 July to decide the future course of action.
Union Home Minister Rajnath Singh, Defence minister Manohar Parrikar and external affairs minister Sushma Swaraj on Thursday evening, held a review meeting to reorient India's approach towards Pakistan after the Prime Minsister Narendra Modi reopened talks with Pakistani Prime Minister Nawaz Sharif last week in Russia.
Foreign secretary S Jaishankar made it clear that India will retaliate if Pakistani forces continued unprovoked firing cross the Line of Control (LoC) and did not stop infiltration of terrorists.
India also rebutted Pakistan's charge of it using a spy drone in its territory. Jaishankar said, "The drone appears to be of Chinese design and is commercially available. Photograph of the drone in question shows it is not of Indian design or it is available in the inventory of the Indian Armed forces."