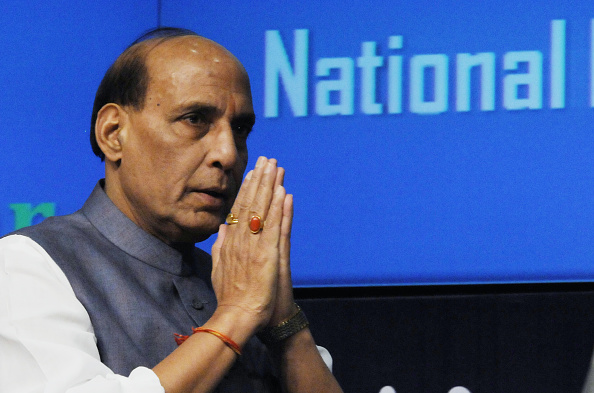 Union Home Minister Rajnath Singh spoke to Assam Chief Minister Tarun Gogoi on Wednesday, 16 July, a day after ULFA militants attacked a Hindi-speaking family in the state's Tinsukia district, killing two and injuring three. "Gogoi told me that the state had already rushed security forces to Tinsukia to maintain law and order. I assured the Chief Minister of all possible help from the Centre, including additional security forces if needed," the Home Minister told PTI.
Background
On the night of 15 July, 65 year-old Nandalal Shah and his 21 year-old daughter Kajol Shah were killed by suspected ULFA militants, after the latter opened indiscriminate firing on their house. Nandalal Shah's wife, son and nephew were also critically injured in the attack. The cadres who carried out the attack allegedly belonged to the anti-talks ULFA (Independent) group, which is headed by Myanmar-based Paresh Baruah. The attack was made only a few days after Rajnath Singh called for a reduction of security forces deployed in the Northeast.
Situation in Tinsukia
The district erupted in protests a day after the attack, with many local organisations blaming the police for the security failure. The state government deployed four companies of additional forces to the affected area, and also replaced Arnab Deka, the Superintendent of Police, Tinsukia, with Mugdhajyoti Dev Mahanta. On 16 July, the All Assam Bhojpuri Yuva Chatra Parisad (AABYCP) called for a 36-hour shutdown against the attack, as the situation in Tinsukia remained tense.