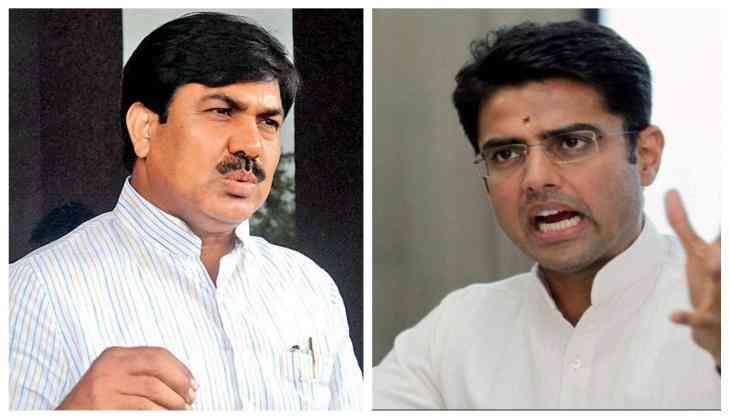 The Bhartiya Janta Party has fielded its state minister Yunus Khan against Congress' Sachin Pilot from Tonk in the upcoming Rajasthan assembly election. BJP has released the fifth candidate's list for the polling.
After the Congress fielded Pilot in Tonk against Mehta in the polls, , the BJP did brainstorming and replaced him with Yunus Khan. Mehta was figured in the first list issued on November 11 to contest from Tonk.
Bharatiya Janata Party releases its fifth list of candidates for #RajasthanElection2018. State Minister Yunus Khan to contest against Sachin Pilot

— ANI (@ANI) November 19, 2018
Meanwhile, Yunus Khan is a sitting MLA from Deedwana constituency of Nagaur district. His name was kept reserved by the party until the last moment to field him according to the requirement.
The BJP had released its fifth list of six candidates on Monday morning in which the saffron party dropped two candidates, Mehta and Shankarlal Kharadi who were earlier given tickets from Tonk and Kherwara seat respectively.
Replacing Shankarlal Kharadi, the party gave a ticket to Nanala Aahri from Kherwara in place of Shankarlal.
However, Both Sachin Pilot and Yunus Khan will file their nomination papers today, the last day of filing nomination papers.
Assembly polls in Rajasthan are scheduled to be held in a single phase on December 7, 2018. The counting of the votes and results for Rajasthan assembly elections 2018 will be held on December 11 along with results of four other states assembly elections - Madhya Pradesh, Chhattisgarh, Telangana and Mizoram.
In the last elections in 2013, the Bharatiya Janata Party (BJP) had won a majority in the 200-seat Rajasthan Assembly. The tenure of Rajasthan Assembly ends on January 20, 2019.
Also read: MP Assembly Election 2018: PM Modi targets Congress workers for dual standard over cow protection; mentions killing of cow in Kerala