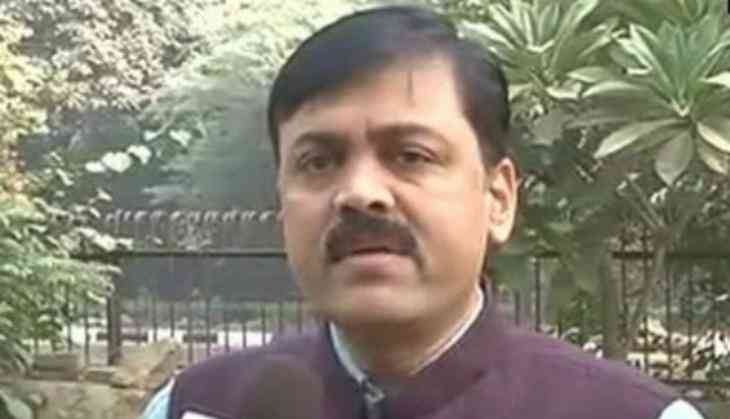 Rahul Gandhi well-known for exploiting human tragedies for political gains: BJP (ANI)
The Bharatiya Janata Party (BJP) on Friday said Congress vice president Rahul Gandhi is known to be involved in exploiting human tragedies for his political gains.
Speaking to ANI here, BJP leader G. V. L. Narsimha Rao said, "Rahul Gandhi is known to be exploiting human tragedies for his political gains. He indulges in political tourism to draw people's attention."
Rao further accused the Congress Party members of giving a violent turn to the farmers' agitation in Madhya Pradesh's Mandsaur district.
"A case has been registered against many Congress leaders in the district under Nagar Palika level. I think charges have been framed against them. They will not go scot free for indulging in these acts of violence for misusing the farmers' agitation," he added.
Commenting on Rahul Gandhi 's remark against Prime Minister Narendra Modi that the latter only knows to fire bullets at farmers and not to waive off their loans, BJP leader Zafar Islam said this kind of statement has no relevance with the prevailing situation in violence-hit Mandsaur district.
Islam further called Gandhi a 'tragedy tourist' who visits Mandsaur like places to grab cheap publicity.
"This is true that if the Congress Party is really concerned for the farmers they would have worked for them in their ruling period," he added.
Gandhi was arrested yesterday in Madhya Pradesh's Neemuch under Section 151.
This comes after he was detained while he was on his way to Mandsaur to meet the families of the deceased farmers.
Later, he was granted bail after which he met the family members of the deceased farmers and interacted with them.
Mandsaur district has been facing a tense situation with farmers protesting over their demands for remunerative prices for their produce and a farm loan waiver not being met.
This unfortunately took an ugly turn earlier on Tuesday when five farmers were killed and eight others were injured in police firing.
Internet services in Mandsaur, Ratlam and Ujjain were also suspended following the farmers' protests, and a curfew was reportedly imposed.
Madhya Pradesh Chief Minister Shivraj Singh Chouhan has announced a compensation of Rs. one crore each to the victims' families and Rs. five lakh for the injured.
In a video message, Chouhan also promised a government job to each of the victims' kin.
-ANI