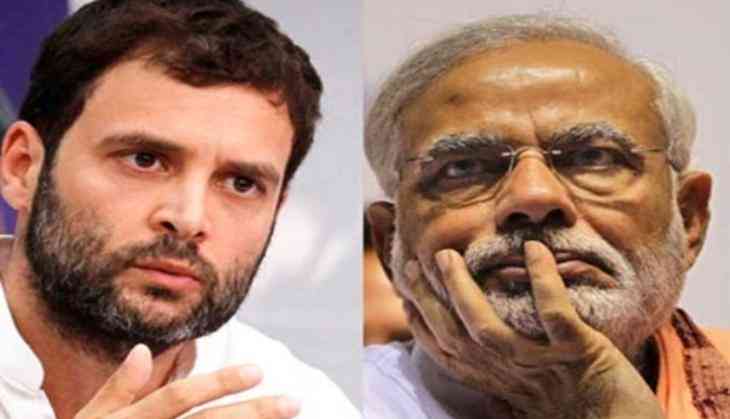 Congress President Rahul Gandhi slammed the Prime Minister Narendra Modi on Friday over his silence on fuel price hike. He asked that 'whose pockets are being filled' with this petrol and diesel price hike.
Once again, Gandhi attacked PM Modi for the Rafale fighter plane deal before finishing his two-day visit to the poll-bound Madhya Pradesh.
While addressing gathering Rahul said that 'Crude oil prices were 140 dollars per barrel in the international market during the UPA regime.' He also told that the rates of the crude oil have come down to 70 dollars now. But still the price of petrol and diesel not control in India.
He also asked that 'Whose pockets are being filled with this? Why PM Modi is not speaking on the price hike of fuel?
Gandhi also took a dig at PM by saying that PM Modi used to ask the public in his speeches whether they are getting petrol at Rs 50 per litre now. Gandhi said yes, people are getting half-a-litre petrol in Rs 50 now.
Congress chief also alleged that the Modi government has ignored the interest of farmers but he has helped the small group of industrialist by waiving loans amounting nearly Rs 1.5 lakh crore.
Rahul further slammed PM Modi over Rafale deal and alleged that during the UPA government, the contract was given to the stat-owned Hindustan Aeronautics Limited (HAL) so as to create jobs for the country's youth. He added that Modi government had given this deal to the business tycoon Anil Ambani and also hiked the price of planes procurement.
"When we asked about the price, Defence Minister Nirmala Sitharama lied that there was a secret clause. But, French President said that there is no such secret pact," Gandhi said.
Watch Video:
Also read: Parakram Parv: Nirmala Sitharaman said, 'India will not tolerate terrorists from across border'