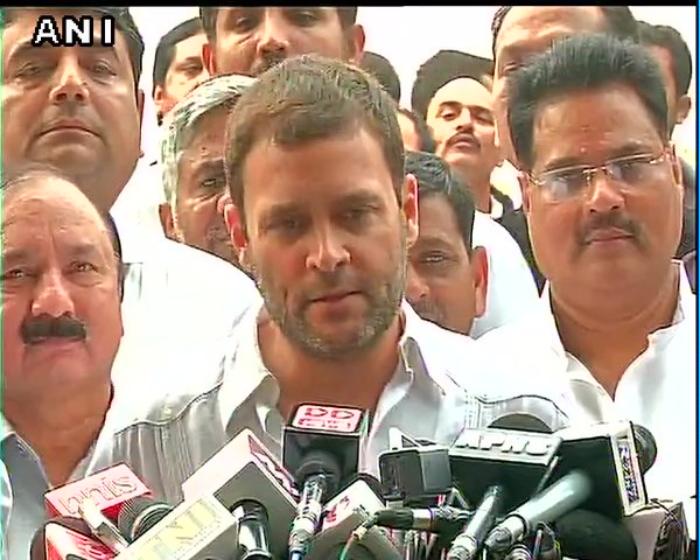 Asserting that it was complete case of 'political vendetta' by the Central Government, Congress vice president Rahul Gandhi, on 8 December, said that he will give an answer over the charges levelled at him in the National Herald case in the Parliament tomorrow.
"I will react to this when I go to the Parliament tomorrow. I absolutely see a case of political vendetta and this is the way the Central Government functions. They think they can do vendetta politics and stop me from asking questions, but I won't. I will keep putting pressure on them, keep asking questions and do my job," Rahul told the media here.
Rahul is presently visiting the rain-hit areas in Tamil Nadu and Puducherry and is scheduled to visit neighbouring Cuddalore later in the day.
Congress President Sonia Gandhi also broke her silence earlier today and stood her ground asserting that she was not afraid.
"Why should I be scared of anyone? I am Indira Gandhi's daughter-in-law, I am not scared of anyone," she told the reporters.
Sonia and Rahul will appear in the Patiala court on 19 December at 3 p.m.
Asserting that they will fight the case with all its might, Congress spokesperson and senior advocate Abhishek Manu Singhvi said that the grand old party has an unassailable case and has no doubts legally.
-ANI