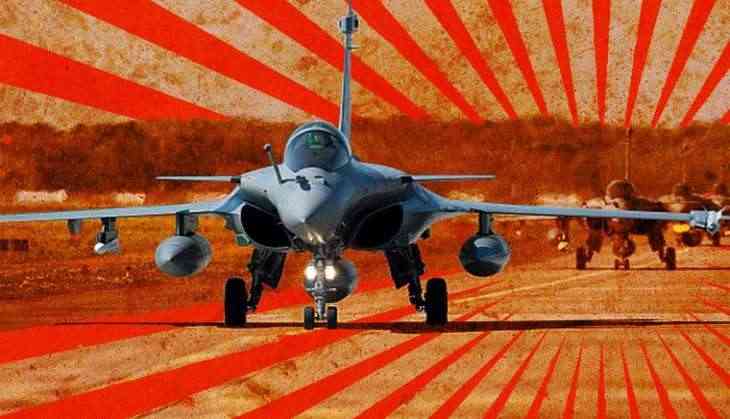 Defence Minister Nirmala Sitharaman has spoken on length today in the Parliament about the Rafale deal as challenged by the Congress party and revealed the pricing details of the deal signed.
Detailing about the Rafale deal, Nirmala Sitharaman has told the Parliament that the corruption angle being raised by the Congress party and other Opposition leaders are baseless as the deal was finalized by the Dassult and other offset partner, where government had no role to play.
Sitharaman told the Lok Sabha that the base price of Rafale is Rs 670 crore which was a better deal than the Congress, as the latter was bound to purchase it in Rs 730 crore. Now, the further price and the negotiations were not revealed by the Defence Minister as she said that the secrecy pact signed between the two countries are such that it doesn't allow her to reveal all the details in the Parliament or in the Supreme Court.
Defence Minister: Emergency purchases are always two squadrons. In 1982, when Pak was buying F-16s, Indian gvt then decided to buy 2 squadrons of MIG-23 MF from erstwhile Soviet Union, in '85 again 2 squadrons of Mirage 2000 bought from France & in '87- 2 squadrons of MIG-29. pic.twitter.com/RokxIAGWyO

— ANI (@ANI) January 4, 2019
Sitharaman said on the floor of the Parliament that " I want to say to Kharge ji, who is member of Standing Committee that looked into various issues related to Defence production,in a report stated "Standing Committee is disappointed to know that even aftr 3 decades HAL hasn't been able to develop the required aircraft."
She further added that "Emergency purchases are always two squadrons. In 1982, when Pak was buying F-16s, Indian gvt then decided to buy 2 squadrons of MIG-23 MF from erstwhile Soviet Union, in '85 again 2 squadrons of Mirage 2000 bought from France & in '87- 2 squadrons of MIG-29."
Also read: Sabarimala temple row: As Kerala on the edge due to protest, Sri Lankan citizen, Sasikala, 3rd woman to enter
Defence Minister during debate on Rafale jet deal in Lok Sabha: Congress is shedding crocodile tears for HAL. Congress govt gave 53 waivers to HAL. We have given contracts worth Rs 1 lakh crore.

— ANI (@ANI) January 4, 2019