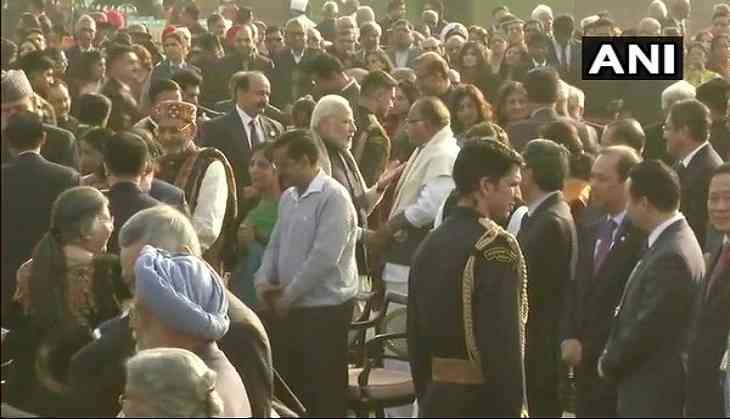 On the occasion of the 69th Republic Day, President Ram Nath Kovind hosted the traditional 'At Home' reception on the lawns of Rashtrapati Bhawan in Delhi.
A notable sight witnessed at the reception was Prime Minister Narendra Modi meeting Congress President Rahul Gandhi and former prime minister Manmohan Singh.
Other dignitaries like Home Minister Rajnath Singh, senior BJP leader L K Advani, Delhi Chief Minister Arvind Kejriwal also graced the occasion.
Leaders of 10 ASEAN countries - Thailand, Vietnam, Indonesia, Malaysia, the Philippines, Singapore, Myanmar (Burma), Cambodia, Laos and Brunei who graced the Republic Day parade as chief guests for the first time, were also hosted by the President.
--ANI