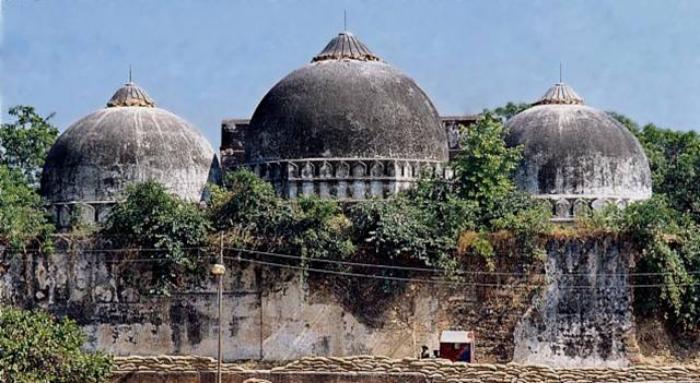 Archaeologist Dr KK Muhammed has denied having said that the Qutub Minar and the Taj Mahal were built on the ruins of temples.
"I don't know why this has been attributed to me as they never talked to me," he said while responding to a report carried by an online news platform.
But Muhammed is steadfast about his claim that the Babri Masjid was built on temple ruins. He said the Muslim community should hand over the disputed site to the Hindu groups staking claim on the supposed birthplace of Lord Ram in Ayodhya. Muhammed said:
"Babri Masjid was beyond doubt built on temple ruins... An adequate social compensation like a Muslim University should be extended to Muslims. An amicable solution is the only way forward".
In his autobiography, titled Njan Enna Bharatiyan (I, an Indian), the former Regional Director(North) of Archaeological Survey of India (ASI) writes that the excavation carried out by the Archaeological Survey of India between 1976-77 revealed the existence of temple pillar at the Babri Masjid site. Muhammed claimed the finding had not been highlighted then.
"Actually, the team of archaeologists headed by Professor BB Lal in 1976-77 had a limited mandate - just to find the cultural sequence. The temple issue really came up much later".
The senior archaeologist is confident about the existence of a temple at the disputed site.
"It may be difficult to prove that it is birth place of Lord Rama, but no one can dispute the existence of temple as the evidence is very strong".
"Left historians and their media clout"
Muhammed alleged that media houses did not pay attention to his claims. "Left historians had good equations with the media," he said.
"Many left historians like Irfan Habib and Romila Thapar thwarted an amicable settlement to the Babri Masjid issue by denying the evidence of the existence of a temple".
"Further, the archaeologists with the ASI were government officials who could not reveal details to the media directly, which allowed Left historians to continue with their propaganda".
"Respect the feelings of Hindus"
Muhammed said he believes the Muslim community should be thankful to the Hindu community that has allowed India to remain a secular state - despite being in majority.
"Muslims should respect the feeling of Hindus and help construct a temple at disputed site in Ayodhya," he said.
"Why have a mosque at Ayodhya?"
According to Muhammed, not many Muslims reside near the disputed site in Ayodhya. He said that even if a mosque was built at the site, only a handful of Muslims would pray there.
"The Quwwat-ul-Islam mosque was made on the remains of a temple"
It is well-documented fact, claims Muhammed, that the Quwwat-ul-Islam mosque - near the iconic Qutub Minar - was built on the remains of a temple.
There are temple pillars in the mosque and not many dispute this fact, he claims.