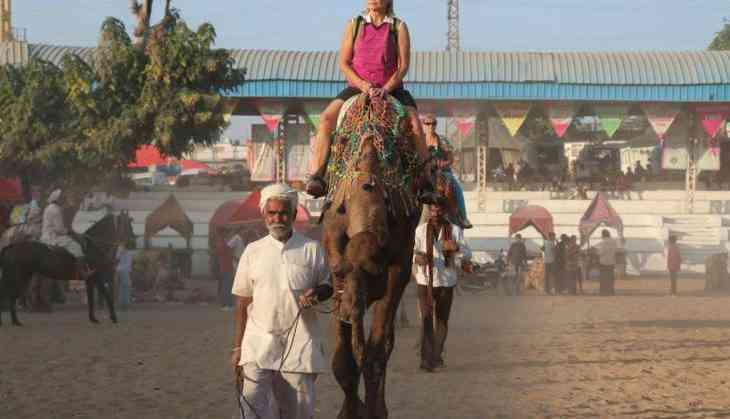 The nine-day prestigious annual Pushkar Fair of Rajasthan started with lots of colour and glitz, and the unavoidable clamour too, in the oasis town of Pushkar on November 15. One of the biggest camel trade marts in the world itself each year Pushkar Fair attracts a lot of domestic foreign tourists. The latter enjoy the splendid sights of hordes of camels, horses and other cattle at the fair and never miss the opportunity for camel and horse rides at the venue. Over the years the festival has grown in scale, not limiting it to trading but competitions and events such as the camel race, musical night and other fun activities.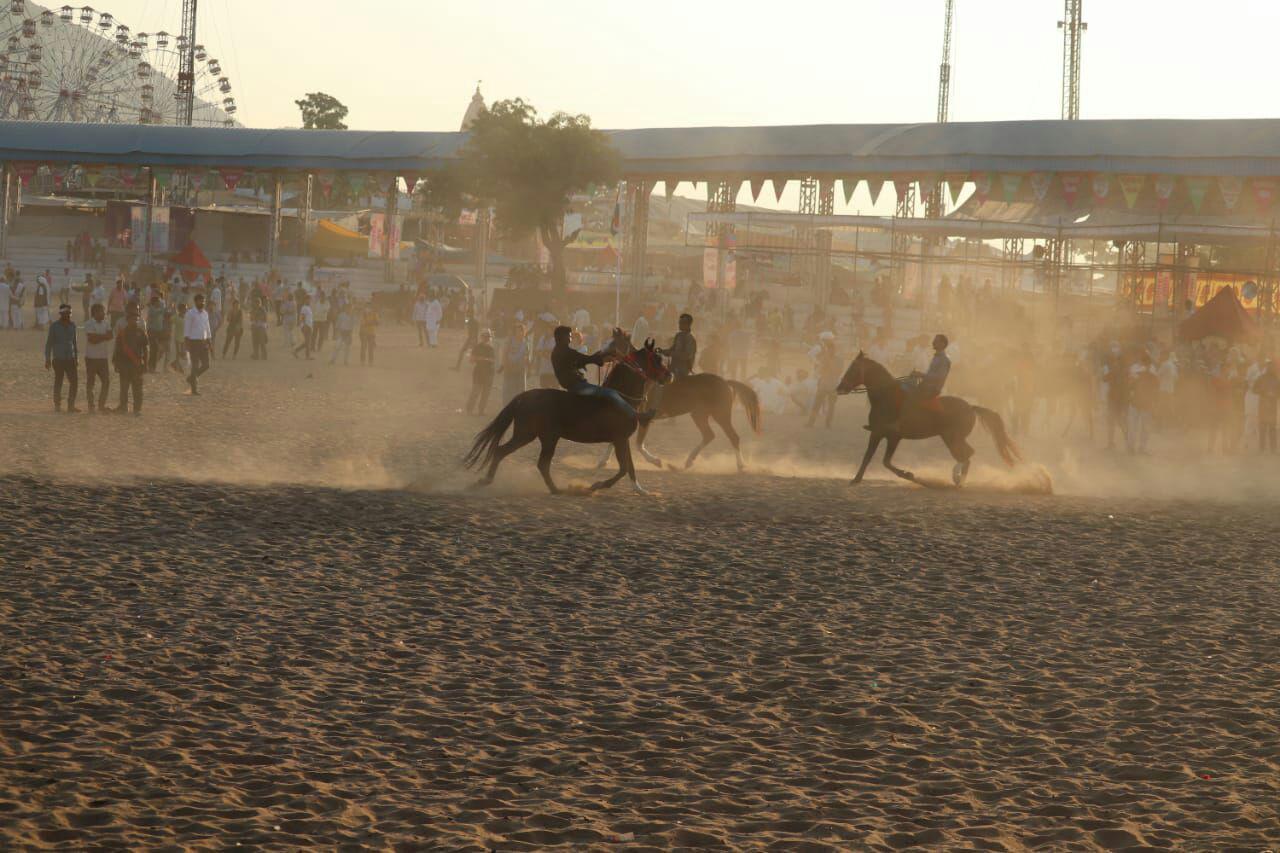 Pushkar Fair
Amidst the Bhopa musicians playing Ravanhatha in the market, there are traders who display their livestock for buying and selling in this extravaganza. Dressed in vibrant attires young and old walk through the labyrinth to be a part of this vibrant bazaar. Many photography enthusiasts come together to capture the magic of the colourful festival where camels are dressed up in colorful garbs appeared to be enjoying the fancy dress!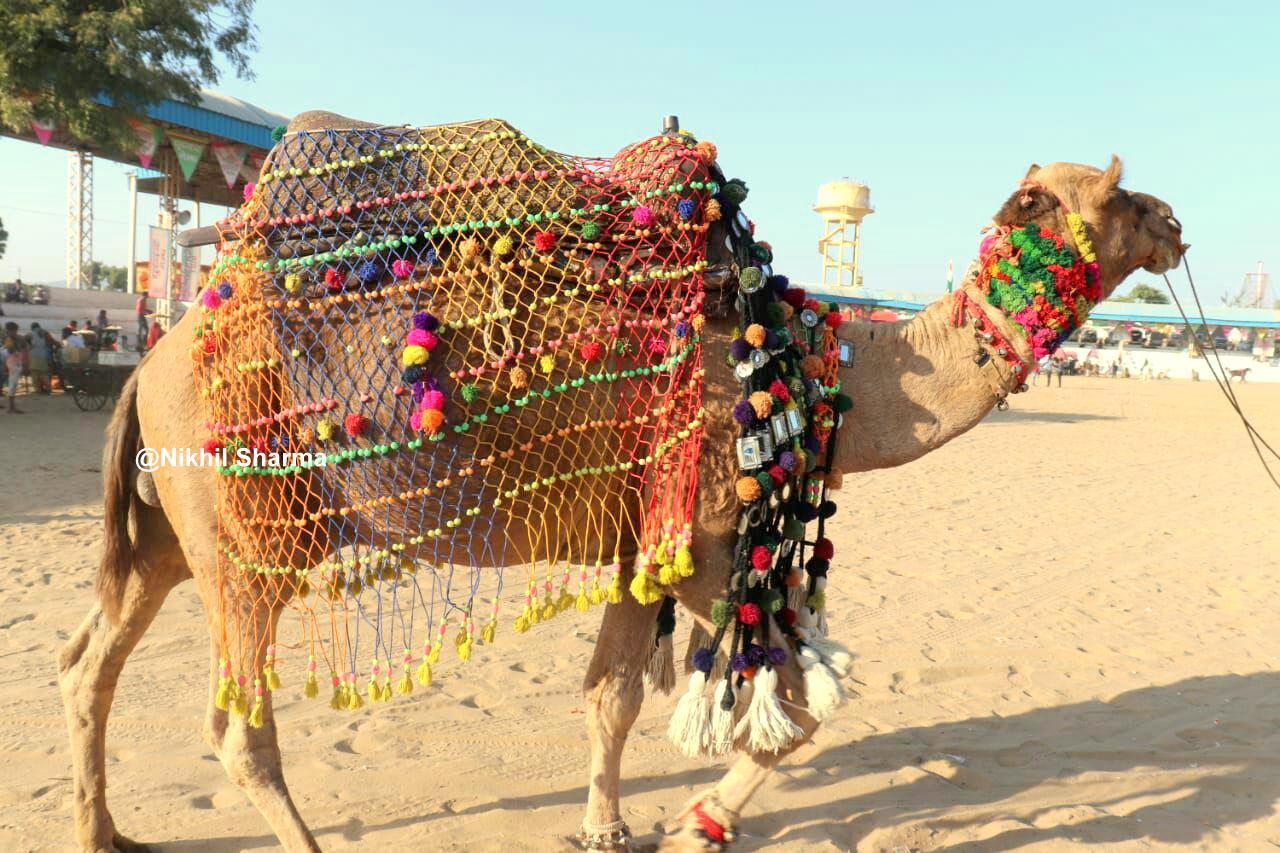 Camels dressed up in colorful garbs
But what might not be a pleasant sight for the animal lovers could be camels strolling around in the dusty festival ground in scorching heat with twitching noses, white foaming saliva dripping. Even livestock like Indian buffalo and horses struggle to beat the heat of the sand dunes yet try to entertain the visitors and even pose for the shutterbugs. While the foreigners and locals partaking in this yearly feast enjoy the five-minute joyride the animals cannot be said to be sharing the same feeling.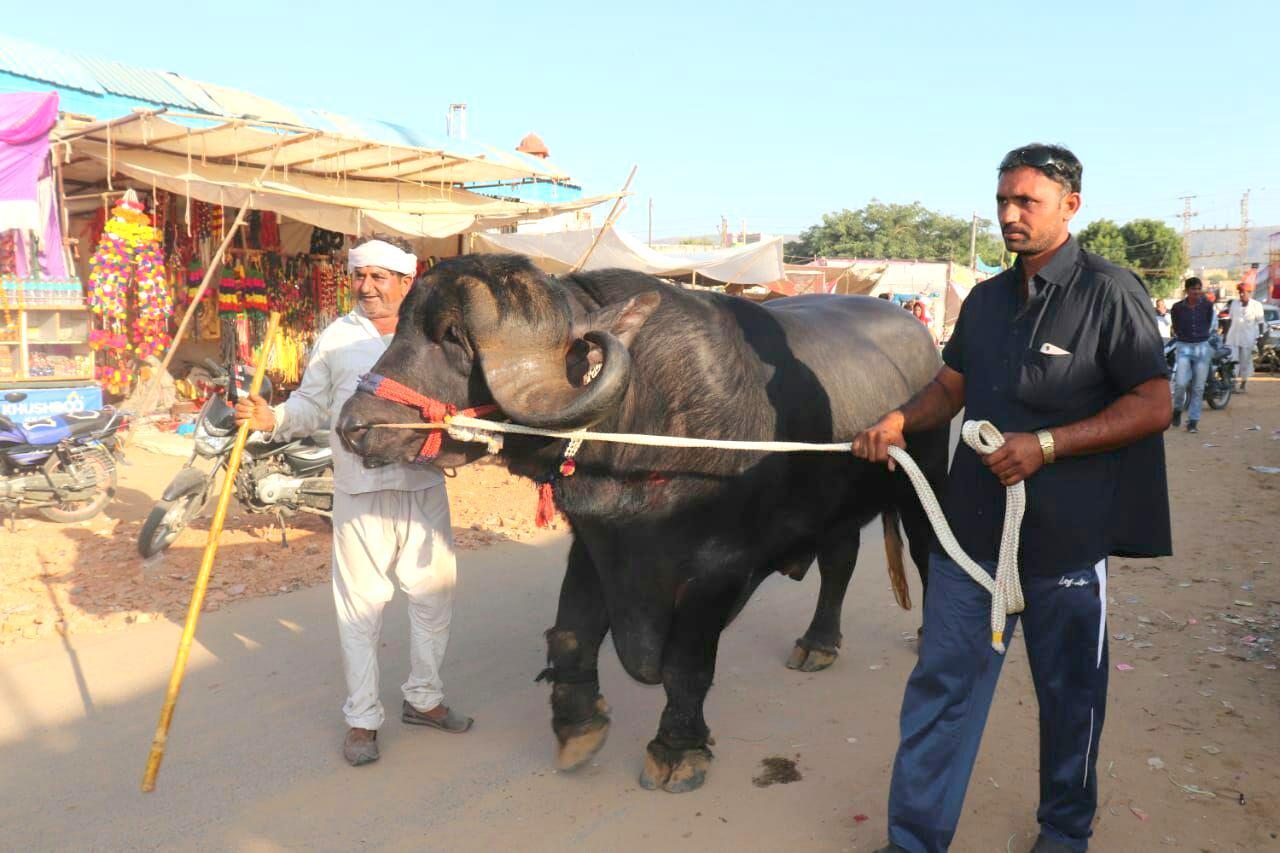 Indian buffalo in Pushkar Fair
This isn't the only sight that might upset you. One would not miss children aged 8-10 years dressed as gypsy girls begging for some money or asking to get them a roller-coaster ride. Young girls wearing white bangles, colourful kurta and skirt decorated with bits of mirror glass, could be seen balancing themselves on a bottle for a few pennies. There is an array of musicians singing Indian and western songs and dancers and snake charmers entertaining the crowd. Amidst all this funfair dust produces a kind of soft haze that often make silhouettes of the long line of animals.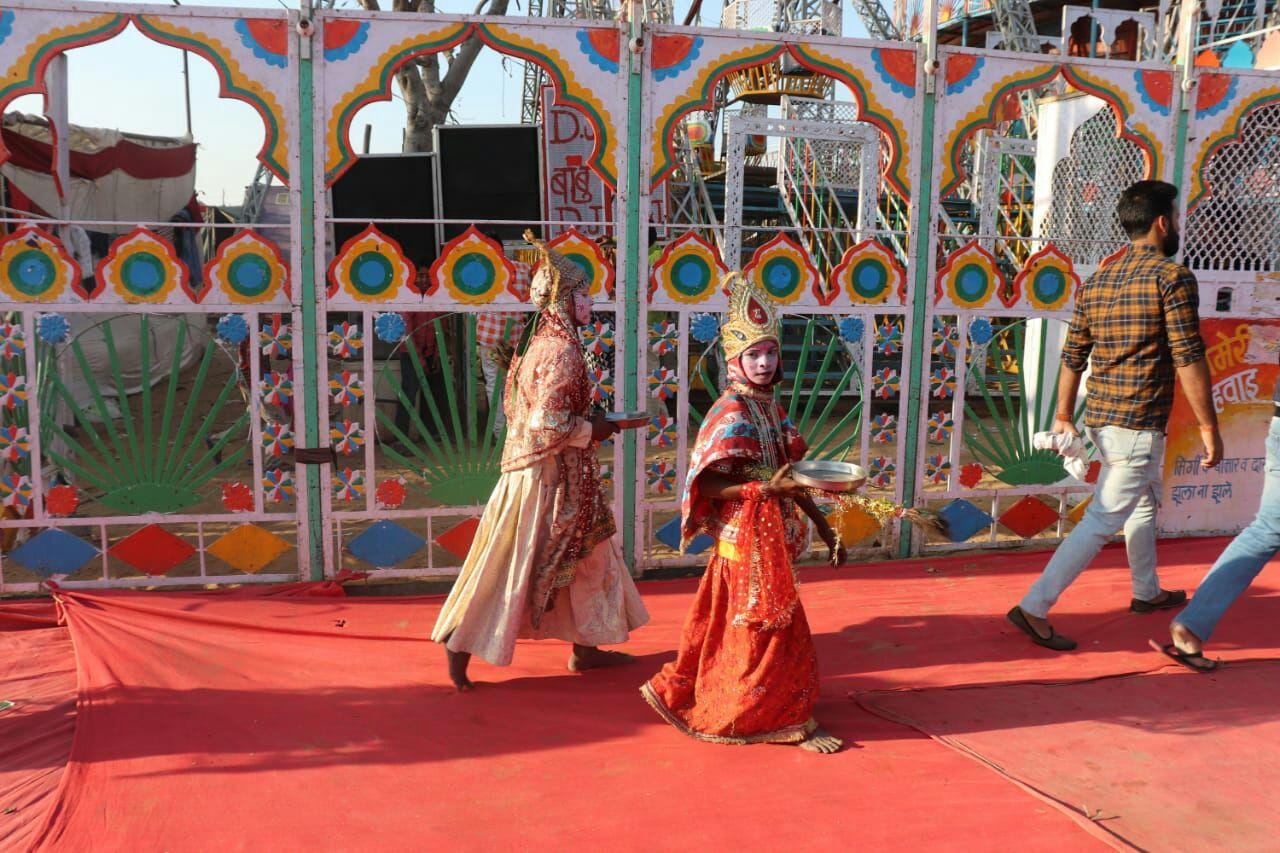 Children dressed as gypsy girls
A girl balancing herself on a bottle
Yet the annual fair made strong economic sense. The huge inflow of camel traders, pilgrims (who come to take a holy in the holy Pushkar Lake on Kartik Purnima) and tourists to this desert town, situated on the edge of Thar Desert, provided the semi-nomadic herdsmen of Rajasthan livelihood.
One of the organisers of Pushkar Fair, Kritik Gaur notes the increase in the number of tourists. "Over 1,000 horses have reached Pushkar making a journey of more than seven days from their respective villages. Last year a major drawback was that there weren't many horses to offer for sale. This year there are young and adult horses whose prices range from Rs 5,000- Rs 2.5 Crore. There has also been an increase in the number of camels--some 60,000-70,000 are here for trading," Gaur points out. He also adds that people from Australia and Dubai have purchased some 500 camels and 200 horses on Monday.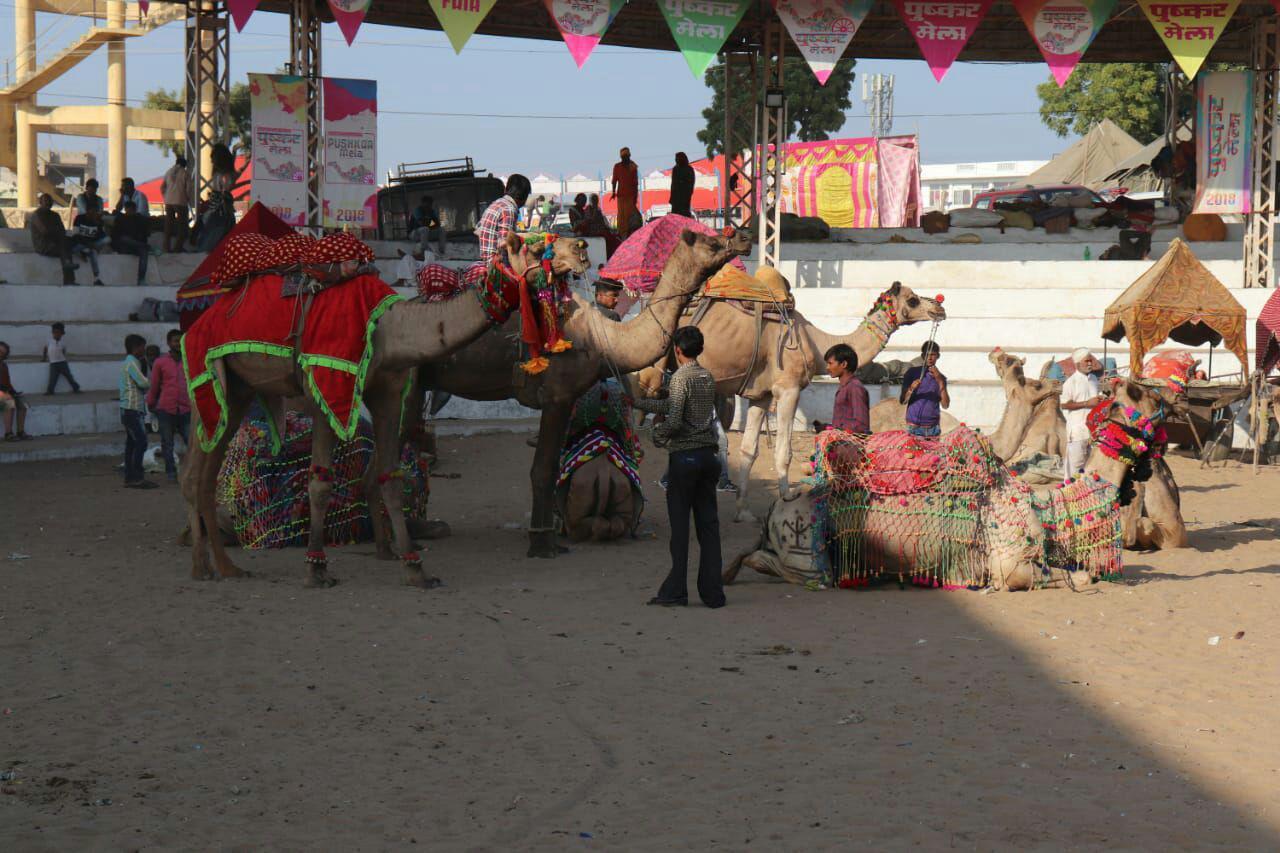 Not only in cattle transactions, but there has also been a boost in the sale of handicraft, colourful sticks lathis, and other livestock products. According to one of the traders, Kishan Jojawar, "This year there has been an increase of 20-25 per cent in sale of handicraft products. Besides, the number of persons taking rides also has gone up by 10-15 per cent." Jojawar also says that the initial days were not so good but post-November 19 there has been an increase in the business. The last three days are expected to bring more business.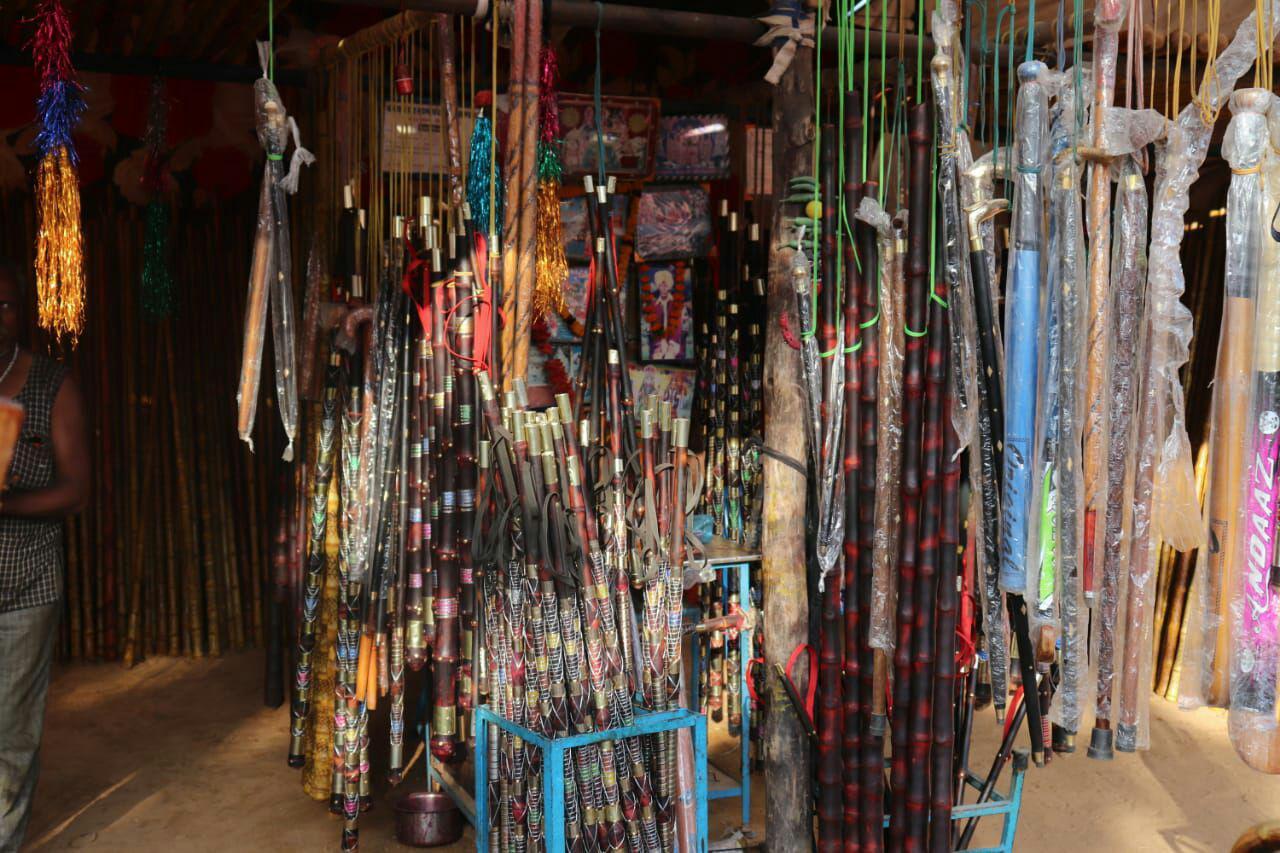 colourful sticks lathis
While the traders have done well this year, there have been some issues with the fair management and the policing. Gaur shared an instance of the last Sunday on which German artist Prem Joshua, who is a pioneer in crossover sound was stopped by the police personnel for nearly an hour from performing.
German artist Prem Joshua performing in Pushkar Fair
His holding up delayed the show for more than two hours and made a huge audience including singer Sona Mohapatra wait.
Also Read:Music that Touches Broken Lives; Being behind bars doesn't mean the end of the world: Susmit Bose