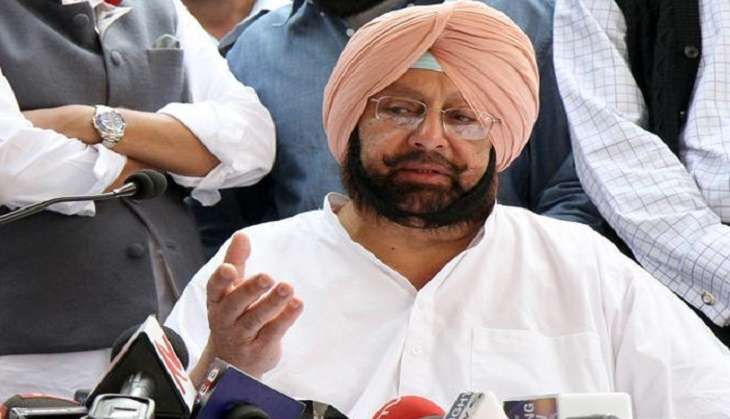 Congress leader Captain Amarinder Singh on Wednesday welcomed the Election Commission's decision to conduct single-phase polling in Punjab and expressed confidence that the grand old party would emerge victorious in the electoral battle.
The former Punjab chief minister said that the Bharatiya Janata Party (BJP) and Aam Aadmi Party (AAP) stand no chance, adding that both parties will be rejected by the people.
"We will definitely give a strong competition to the Bharatiya Janata Party and the Aam Aadmi Party and we will show where we stand in Punjab," he said.
Also Read: From photos on ballot papers to candidates' social media profile, Assembly polls 2017 get a facelift

Captain Amarinder added that former prime minister Dr Manmohan Singh will release the Congress Party's manifesto in the coming days.
"Our manifesto is very comprehensive and former PM Manmohan Singh ji will release it. We had requested the Election Commission to conduct polls in a single-phase in Punjab," he said.
The Congress, which is leaving no stone unturned to win the Punjab Assembly polls, has invited Bihar Chief Minister Nitish Kumar to Punjab to campaign for the grand old party.
Also Read: Assembly Polls 2017: EC announces dates for UP, Goa, Punjab, Manipur and Uttarakhand

"I requested Nitish for support in the Punjab Assembly polls and was hopeful of getting the same," Captain Amarinder had said earlier, adding that the Congress and Nitish Kumar's Janata Dal (United) were working well together as an alliance in Bihar and had a lot to learn from each other.
Punjab will go for polls in a single-phase on 4 February. The date of notification is 11 January, the last date of nomination is 18 January, the scrutiny of nomination will take place on 19 January and the withdrawal of candidature will take place on 21 January.
Chief Election Commissioner Nasim Zaidi, who today announced the dates for Assembly polls in Punjab, Goa, Uttarakhand, Uttar Pradesh and Manipur, said the counting of votes in all five states will take place on 11 March.
-ANI