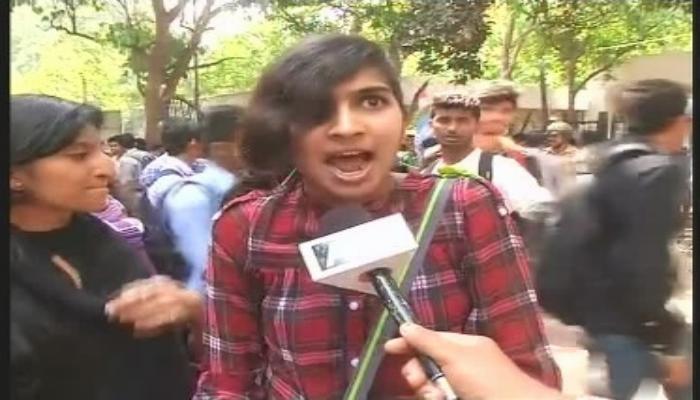 In a fresh set of problems for students appearing for the Class 12 - the 2nd year Pre-University - chemistry examination in Karnataka, the question paper was leaked ahead of the scheduled reexamination - for the second time on 30 March.
The Chemistry examination, initially scheduled to be held on 21 March, was cancelled after the paper was leaked. The re-examination was scheduled for 29 March, only to be postponed further to 31 March following protests demanding withdrawal of the examination.
Angry students and parents protested the second subsequent leak of question paper on 31 March. Students gathered outside the Department of Pre-University Education (DPUE) in Bengaluru and pelted stones at the PUC building. The protesters also demanded the resignation of Education Minister K Ratnakar. One of the students asked:
"They once again want us to write the examination. Still, the paper got leaked. We asked whether these papers would also get leaked. They assured us saying no such things will happen. Then, why has this happened?"
Another angry student alleged that the Education Ministry was ruining their future.
"When you put a re-exam, can't you protect a single question paper? What is the chance that even the third question paper won't leak? We want them to correct the first question paper. We are not going to write any more re-examination".
The parents also expressed anguish over the repeated leaks of the exam paper. Preliminary inquiry revealed that the chemistry paper was leaked near an exam centre in a women's college at Ballari, about 330km from Bengaluru, and at a state-run college at Malur in Kolar district in Karnataka.
As many as 6.5 lakh students appeared for the PUC exams in Karnataka - equivalent to second year intermediate course or Class 12 in central schools - which began on 11 March.
-- ANI