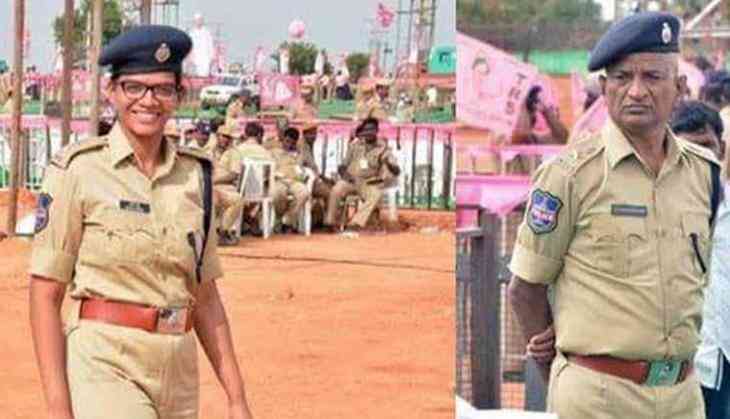 For every parent, their happiness is seeing their son-daughter doing well in their career and making them proud of them. Something like this happened recently in Hyderabad where a cop father proudly salutes his daughter and this father-daughter story will leave you with a smiley face.
The cop father has been serving in the police for around 3 decades while his daughter serves since four years ago but it was on Sunday when they came face to face, the father proudly saluted his daughter. The Deputy Commissioner of Police A R Umamaheswara Sarma feels proud to salute his daughter who is senior officer Sindhu Sarma. She is Superintendent of Police of Jagtiyal district of Telangana.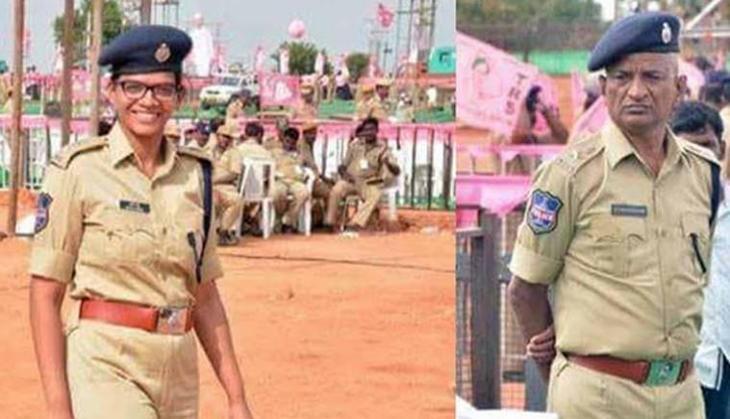 On Sunday, A R Umamaheswara Sarma was on duty at the public meeting of Telangana Rashtra Samithi (TRS) at Kongara Kalan, in the outskirts of Hyderabad, Telangana. Where, Sindhu Sarma, Superintendent of Police, Jagityal district was in charge of ensuring the safety of women gathered at the event.
"This is the first time we have come together while doing our duties. I am fortunate to work with her," said Umamaheswara Sarma, who began his career as sub-inspector and was recently conferred the IPS rank told IANS.
"She is my senior officer. When I see her, I salute her. We do our respective duties and don't discuss this, but at home we are just like any father and daughter," told the proud father to the news agency.
"I am very happy. This is a good opportunity for us to work together," Sindhu Sarma said, who was looking after women's security at the public meeting.
Also read: From gay rights to adultery, CJI Dipak Misra to give judgements on these big cases before his retirement in court