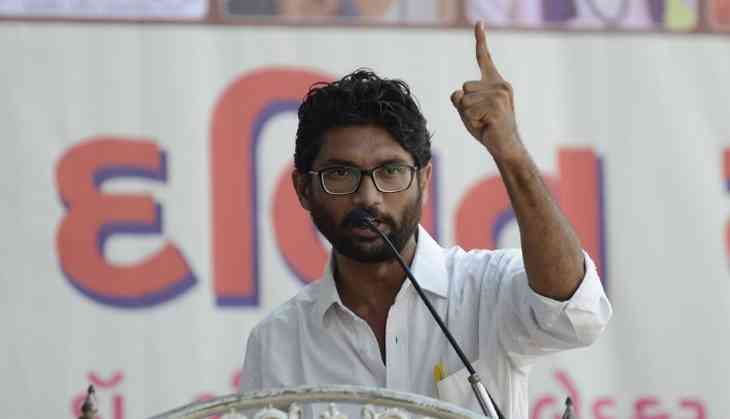 As the talks over intolerance takes a toll in Indian society, another classic case of canceling an event has come into fore where Gujarat's MLA Jignesh Mevani's program was canceled by the college trust due to threat.
The HK Arts College in Ahmedabad has earlier permitted the event and it was going to be held but the college trust, later on, asked the administration to cancel the event where independent MLA Jignesh Mevani was chief guest and was scheduled to deliver a speech.
College principal Hemantkumar Shah has resigned over "moral grounds," along with vice-principal Mohanbhai Parmar.
Since my event is cancled in H.k.arts college I am making this announcement - in coming months I will be planning my series of lectures in various colleges and universities across the country on two subject - "chokidar hi chor hai " and "Modi, the urban manu "@narendramodi

— Jignesh Mevani (@jigneshmevani80) February 12, 2019
Principal Hemantkumar, while speaking to The Indian Express said, "I am a lover of an individual's freedom and not acted as a principal of the college. I received a letter from the trustees at 4 pm yesterday (Sunday) cancelling permission for today's event. The only reason given to me for declining permission to use the auditorium was that it is due to the current political situation. But I want to ask, what is that situation?"
Vice-principal Parmar stated the same reason, saying "I have also resigned along with Hemantbhai because of the same reasons."
After the resignation of both the top administrative bodies head of the college, MLA Jignesh Mevani targeted the BJP government and tweeted, "Because of threat calls made by BJP goons, trustees of HK Arts college, Ahmedabad I graduated from cancelled the annual function where I was invited as chief guest. Was going to talk about life and mission of Baba saheb. Salute to Principal Hemant Shah who resigned on moral ground."
Also: Citizenship Bill row: Bhupen Hazarika's son turns down Bharat Ratna in protest against Citizenship