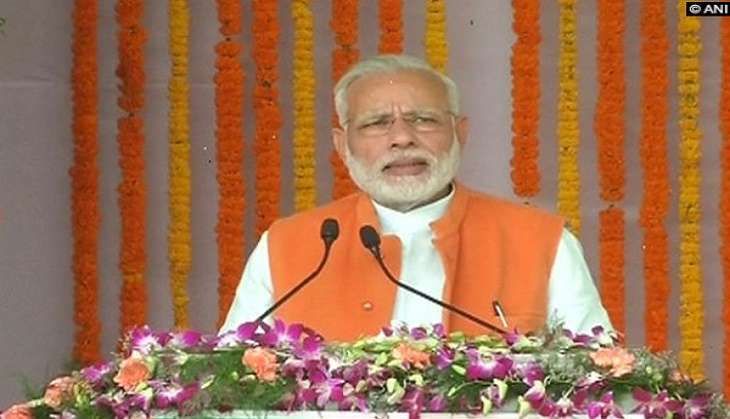 Prime Minister Narendra Modi will on 27 November flag off the Humsafar train that will ply between Gorakhpur and Delhi's Anand Vihar terminus from Kushinagar.
This tri-weekly train will have several new features, including LED screen display to show information about stations, train speed and will have announcement system as well.
Other facilities are vending machines for tea, coffee and milk, ports for charging electronic devices such as mobiles and laptops.
Its berths will be more comfortable than the previous three-tier AC sleeper rakes, bio toilets in compartments and the exterior of coaches will have a futuristic look with the use of Vinyl sheets.
Safety measures in compartments such as introduction of smoke alarms and CCTV cameras have also been given in the coaches.
However, the fare in the Humsafar train would be 20 percent more than the normal trains.
Prime Minister Modi will also address a 'parivartan' rally here.
-ANI