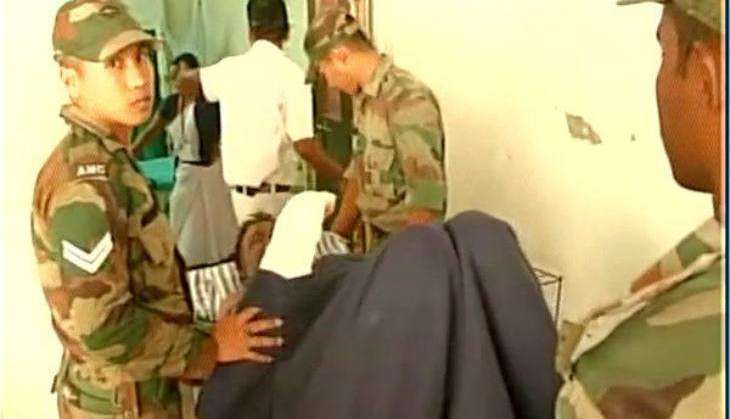 A massive blaze at the country's largest ammunition depot, in Maharashtra's Pulgaon, claimed the lives of 17 people on 31 May. At least 19 people were injured in the incident. Two two officers and 17 Defence Security Corps jawans are among the deceased. The Pulgaon ammunition center is the second-largest of its kind in Asia. According to reports, CAD Pulgaon caters to the entire western sector of the army and stores a huge range of arms from BrahMos Missiles to AK-47s. The last 15 years have seen a number of instances of fires breaking out at ammunition depots.
Take a look:
1) Panagarh Ammunition Depot (2010)
The ammunition center in Panagarh in West Bengal's Burdwan district caught fire on 26 March 2010. No loss of life or injury was reported. The depot contained a large number of small arms and ammunition. Panagarh, one of the largest ammunition depots of the Indian Army, is also an important air force base.
2) 21 FOD Khundru Ammunition Depot fire (2007)
Fifteen people were killed when a fire broke out at an ammunition center at the 21 Field Ordnance Depot in Khundru village, around 75 km from Srinagar on 11 August 2007. A senior rank army official and 13 fire-fighters, were killed in the fire.
3) Jodhpur ammunition depot (2002)
On 2 August 2002, a fire broke out at the Army's ammunition depot in Jodhpur. Some vintage ammunition stacked on an open plinth was destroyed, the Hindu reported. No Army personnel or civilians were injured in the fire.
4) Pathankot Ammunition Depot (2001)
Pathankot's Mamoon Cantt ammunition center caught fire on 29 April 2001. Officials claimed the blaze was sparked by instantaneous combustion. No casualties were reported. Around 427 tonnes of armament were destroyed ammunition depot in Pathankot. The depot contained 8,000 tonnes of heavy and medium ammunition, including T-72 tank shells, 130mm and 155mm artillery shells, rockets and assorted mines were stored. The damage was approximated to be Rs 15 crore.
5) Bharatpur Ammunition Depot
Two civilians were killed when fire broke out at the Bharatpur Ammunition Depot in Rajasthan on 28 April 2000.
About 10,000 tonnes of ammunition went up in flames, resulting in a loud explosion. The blast resulted in damages of about Rs 376 crore. Infrastructure worth Rs 13 crore was also damaged.
The depot, which holds parts of the Southern Command Reserve and portions of Army Head Quarters, holds around 30,000 tonnes of ammunition.