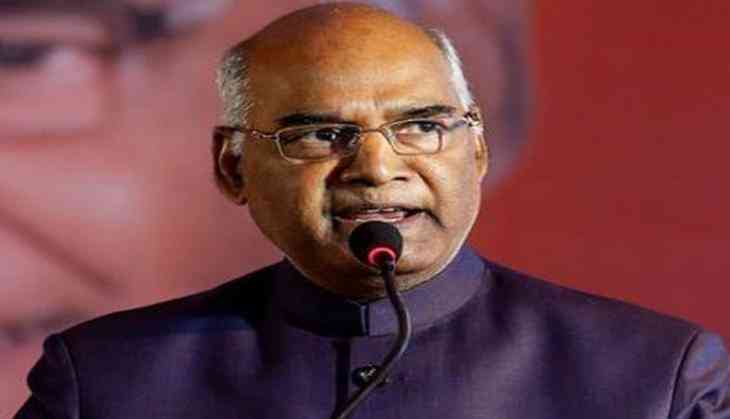 President's rule has been imposed in Maharashtra. President Ram Nath Kovind signed the notification on Tuesday saying that assembly will be dismissed in Maharashtra and President's rule will be inforced.
The Maharashtra assembly has been kept under suspended animation, says Ministry of Home Affairs.
Earlier on Tuesday, Governor Bhagat Singh Koshyari had recommended imposition of President's Rule in the state because of stalemate over government formation.
President Kovind gave his approval to the proclamation for President's Rule following the recommendation of the Union Cabinet which acted on the report from the state Governor.
Opposition parties slammed the Centre's move to impose the President's Rule, which came on a day the Nationalist Congress Party (NCP) was to convey its willingness to form the government in accordance with the letter given by the Governor.
A Home Ministry spokesperson said the Maharashtra Governor in his letter on Tuesday made a recommendation to the President that he made attempts to explore the possibility of formation of Government by having appropriate communication with all the political parties, who could have formed the government in alliance with other political parties.
Overall, this is third time that Maharashtra has come under the central rule. The present-day Maharashtra came into existence on May 1, 1960.
In the October 21 assembly election, whose results were declared on October 24, the BJP emerged as the single largest party with 105 seats followed by the Shiv Sena 56, the NCP 54 and the Congress 44.
Pre-poll allies BJP and the Shiv Sena had together won 161 seats, way above the 145 majority mark in the 288-member house.
But intense power tussle over chief minister's post created a wedge between the now erstwhile saffron partners and delayed the formation of government.
Last weekend, the BJP conveyed Governor B S Koshyari its inability to form government, citing lack of numbers.
After this, the Governor asked the Shiv Sena, the second largest party, to "indicate the willingness and ability" to form government.
On Monday, the Uddhav Thackeray-led party met the Governor and expressed willingness to form the government, but failed to submit requisite letters of support from rival outfits to show it has the numbers.
However, this is only the third instance of imposition of President's rule in the state.
(With Agency Inputs)