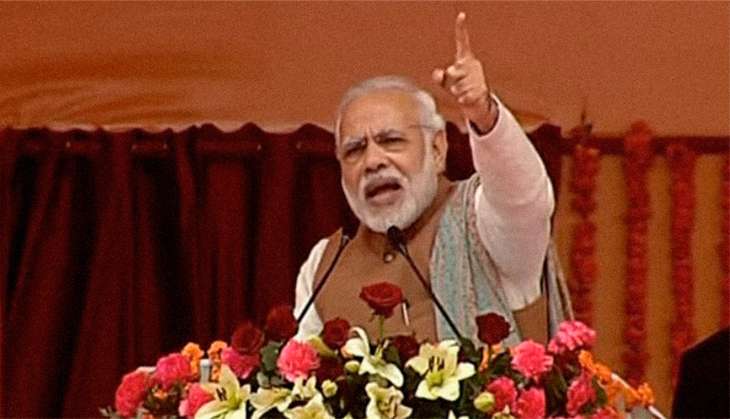 Asserting that Pravasi Bharatiya Divas is a celebration to mark the return to India of one of the greatest Pravasis Mahatma Gandhi, Prime Minister Narendra Modi on Sunday said the Indians abroad are valued not just for their strength in numbers but are respected for the contributions they make.
In his key note address at the 14th Pravasi Bharatiya Divas celebrations, he said the Indian diaspora represents the best of Indian culture, ethos and values.
"The true identity of this event is you, the overseas Indians. It is a matter of pride for us that you all are here to attend this. There are over 30 million overseas Indians living abroad. They are not just respected for their numbers, but for the contributions they make," said Prime Minister Modi.
"They are role models for immigrants from other backgrounds and countries.. They take our values and culture wherever they go.
The Indian diaspora have contributed their best towards progress in that country," he added.
Prime Minister Modi said the remittance of close to sixty nine billion dollars annually by overseas Indians makes an invaluable contribution to the Indian economy.
"Earlier there used to be talk of 'brain drain'. With your help, we want to turn that drain into 'brain gain'," he added.
Prime Minister Modi said engagement with the overseas Indian community has been a key area of priority.
"For my government, engagement with the India community abroad has been a key priority," he said.
The Prime Minister said that his government's effort is to provide maximum facilitation and ensure least inconvenience to those workers who seek economic opportunities abroad.
-ANI