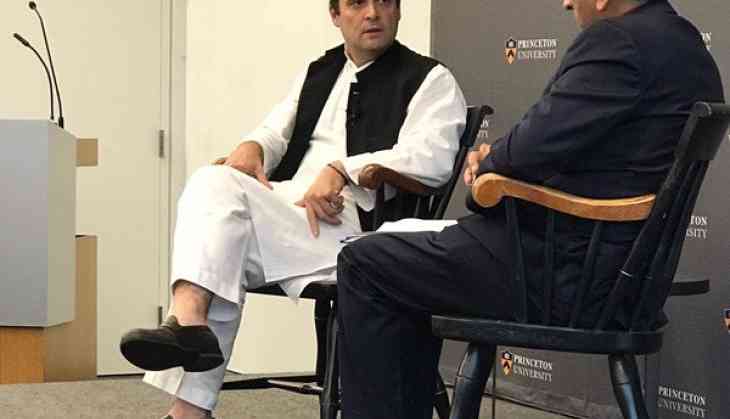 Congress vice president Rahul Gandhi has targetted the Centre over its policies, adding that the politics of polarisation needs to be eradicated from India.
Rahul, while addressing students at the Princeton University on 19 September, said that historically, India's strength has always been in its ability to embrace people. "So, if we alienate our own people, it gives the miscreants a chance to play on and aggravate tensions," he said.
"One of the the central challenges in India is the politics of polarisation. Where you pick one community over another, you create spaces for other people to come in. There is a belt of 100 million tribal people who do not feel comfortable with the vision," Rahul added.
"There are a number of states; they do not need a single vision forced down upon them. There are minority communities that don't feel that they are part of the vision. So to me, that's what the real danger is," he concluded.
Answering a poser on a uniform civil code, Rahul said that he has faith in the judiciary and feels that it will do justice in the matter.
Rahul also said that it was very important for India to compete with China expeditiously as it is moving ahead with 'tremendous power.'
Rahul Gandhi further said that the centralisation of power is another issue which India needs to deal with.
Rahul also said that Prime Minister Narendra Modi's Make-in-India programme instead of targetting large business should concentrate on promoting small businesses.
He added that India needs to work on providing adequate education and health facilities to all its people, irrespective of whether they are rich or poor.
-ANI
Rahul Gandhi's address comes days after his recent address at the University of California, Berkeley, where, in his speech on 'India at 70', he reflected on contemporary India and the path forward for the world's largest democracy.